Brittany Ferries
Book with Brittany Ferries simply and easily

Booking is always easy with AFerry

Safe & easy booking

Feel confident booking with "The World's Leading Ferry Website"

Compare times and routes

Save money by comparing times and routes for your ferry

Travel in comfort & style

Your journey will be a pleasure with Brittany Ferries
Book Ferries to France, England, Ireland & Spain with Brittany Ferries
You can use AFerry to book a Brittany ferry to France, Ireland, Spain, and England. Brittany Ferries is the leading ferry company on the western and central channel and operates one of the most modern fleets on the channel. AFerry always has cheap prices for Brittany Ferries and the latest special offers.
You can use AFerry to book Brittany ferries to Cork, Cherbourg, Caen, Le Havre, St Malo, Santander, Bilbao and others. See below for the latest Brittany Ferries prices and sailing times.
Brittany Ferries Routes
2 crossings weekly
23 hr 30 min
Get price

2 crossings daily
5 hr 45 min
Get price

7 crossings weekly
3 hr
Get price

7 crossings weekly
4 hr 15 min
Get price

1 crossings weekly
14 hr
Get price

2 crossings weekly
26 hr 30 min
Get price

7 crossings weekly
5 hr 15 min
Get price

7 crossings weekly
5 hr 30 min
Get price

1 crossings weekly
19 hr
Get price

2 crossings weekly
23 hr 30 min
Get price

5 crossings weekly
11 hr
Get price
Brittany Ferries Special Offers
Spring Channel Hop: From £138 car+2 return.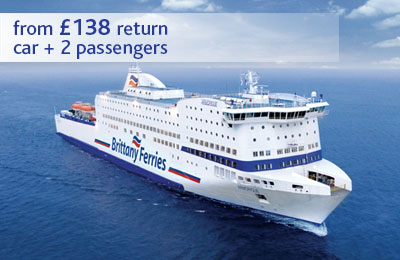 Book by 28/05/2019. Travel until 30/06/2019.
Sail with Brittany Ferries on any Channel route, up to 4 days away from £138 for a car and 2 passengers. Motorcycle and rider from £69pp return.Subject to availability and new bookings only. Travel can commence in the UK or France. Depart from Portsmouth, Plymouth or Poole and travel to Cherbourg, St Malo, Caen, Le Havre or Roscoff for a direct Channel crossing to France.
---
On board Brittany Ferries
On board facilities include comfortable lounge areas, internet access and a wide range of bars and restaurants. You will also find cinemas, children's entertainment and disco clubs onboard some vessels. All this means you will never be bored aboard a Brittany Ferries ferry!
---
About Brittany Ferries Ships
Brittany Ferries operate a fleet of luxurious ferries including conventional ferries and high speed vessels. Brittany Ferries latest addition to the fleet, the mv Cap Finistère, entered into service in March 2010. This new modern high speed vessel will operate on the Portsmouth to Santander and Portsmouth to Cherbourg routes.
---
Whether you use the Brittany Ferries Portsmouth Cherbourg ferry route, the Portsmouth Santander ferry service, the Poole Cherbourg ferry, or any other Brittany Ferries ferry, you are bound to have a relaxing and enjoyable journey.
How long before departure should I arrive for Brittany Ferries?
Check-in Information
Check-in is at least 45 minutes prior to departure for passengers. However, for passengers with special needs we suggest checking in at least 60 minutes prior to departure.
Video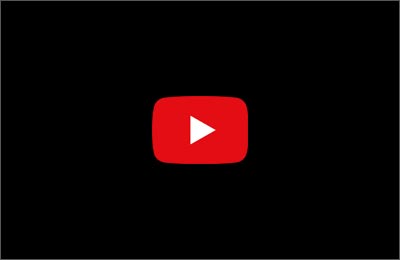 Reviews
Great way to finish a continental break, food not up to the normal high standards but will definitely return.

Review by JOHN CLEMENS

I booked my trip with Brittany ferries because there was a great spring offer. Having lived in France for many years I have often travelled between Dover and Calais but none of those ferry services compare with Brittany ferries. From start to finish the service was impeccable from boarding to unloading and the on board staff (French) were incredibly kind and very helpful. Plus the food on board was both reasonably priced and excellent quality. From a seasoned ferry traveller, well done. I'm impressed.

Review by CHARLES BRADSHAW

This is the best ferry crossing I have used from France to the UK by far. Clean ship , good food at a reasonable price , well dressed and polite staff, all-in all a great experience

Review by MICHAEL BANKS

Everything went really smooth, all services were delivered in a good manner and would definitely recommend.

Review by AMANDA GILMORE

First time travelling through Sandander and it's a must for the future. The check-in for foot passengers is so convenient. Five minutes from the railway station and literally across the road from the centre of the city. Brittany Ferries is a really good company to travel with. Never expected entertainment for a 24 hour sailing!

Review by Fiona
Pet Booking Information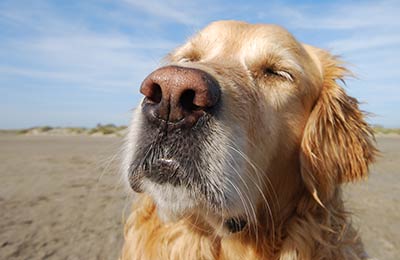 You can book your dog or cat online Brittany Ferries' ferries to and from France. Just choose your route and then select the number of cats or dogs you are sailing with.
Pets must stay in your vehicle when on board with visits possible. You must provide a muzzle for you dog which they must wear when outside your vehicle. Please ensure plenty of ventilation in your vehicle for your pet but lock your doors. Absorbent bedding and familiar toys can help. The garages are checked regularly and the temperature is carefully controlled.
On the Pont-Aven and the Bretagne there are exercise areas for pets. On the Pont-Aven , this is a large open-air area. On these ships, there are set times to visit pets which are announced. Ask on-board for times. On other ships, please ask at information to organise pet visits. You can't visit your pets in the garage on high speed services unless there are exceptional circumstances.
Note that to take your pet from the UK to France, you will need a pet passport. To find out more about pet passports and travelling with your pet see our our pet travel guide.
Note that to take your pet to and from the UK to mainland Europe and Ireland you will need a pet passport. To find out more about pet passports and travelling with your pet see our pet travel guide.