Cairnryan to Belfast Ferry
Cairnryan to Belfast Ferry

See sailing schedules and the latest prices

Safe and secure booking

Feel confident booking with "The World's Leading Ferry Website"

Cairnryan to Belfast Ferry

Find information with AFerry.co.uk

Millions of satisfied customers

We're the biggest ferry website in the world and we have a dedicated UK customer service team, just in case
Cairnryan to Belfast Ferry with Stena Line - Prices from £106
Cairnryan to Belfast - Cheapest Prices
For the next 7 days
Based on bookings travelling this week with a car.
Cairnryan to Belfast Special Offers
Take the car and the kids go free with Stena Line!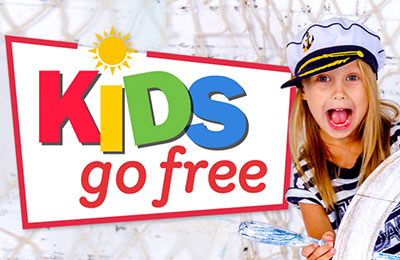 Travel up to 5 January 2020.
Kids go FREE on Economy and Flexi motorist fares. Available on the Belfast-Cairnryan, Belfast-Liverpool, Dublin-Holyhead and Rosslare-Fishguard routes. No offer code needed! Travel up to 5 January 2020. Must be booked 48 hours in advance of travel.
The Cairnryan to Belfast route is a fast and comfortable crossing to get to Northern Ireland.
Belfast is the capital of Northern Ireland, and offers its visitors a whole host of attractions; from the Titanic museum, the Belfast Zoo and its beautiful cathedral. Belfast is also a great starting point to exploring the rest of Northern Ireland. The Giant's Causeway is a stunning World Heritage Site offering picture perfect sites. More recently Northern Ireland has become popular with Game of Thrones fans, where tours of locations used in the series can be visited.
Stena Line operate the Cairnryan Belfast ferry route, with journey times of just 2 hours and 15 minutes. You will sail on either the Stena Superfast VIII or the Stena Superfast VII. Both ferries offer free WiFi, free movies and the ability to upgrade to the Stena Plus lounge and Superfast Suites which offer a more relaxing and private atmosphere to your journey.
See below for the latest Cairnryan to Belfast timetable and lowest prices. To get a quote for your requirements use the search engine.
Getting the best price for your Cairnryan to Belfast ferry
With AFerry we always give you our best prices for ferries from Cairnryan to Belfast. No matter which page you book from we always include all our special offers. And there is no need to look for a discount code. If we have an offer available, your ferry price will include the reduction or offer. There's no need to look at other websites.
If you're not sure if the Cairnryan to Belfast route is right for you or you can't decide between ferry companies, if there is more than one, you might also find it useful to read any reviews we have available. We ask all our customers to send us reviews for Cairnryan to Belfast ferries. Remember though, that the earlier you book, the cheaper prices normally are. So don't spend too long deciding! Cairnryan to Belfast is a popular route, so we advise you to book as soon as possible.
About Cairnryan
Cairnryan port has been of vital importance in maritime history. Being closer by sea to Northern Ireland than Stranraer, the attractions of Cairnryan as a ferry port led to the building by P&O ferries of a roll-on roll-off terminus here in the 1970s, offering a shorter ferry crossing to Larne ferry port.
About Belfast
Belfast is a beautiful city surrounded by high hills and the sea. Belfast is a city full of magnificent Victorian buildings, lush green parks and charming pubs.
From Belfast Ferry port, you can easily reach the city centre and the numerous shops and shopping centers. On Saturday mornings you will find a Farm & Specialty Food Market, and on Friday, a 23 seafood stalls Market. In the south of the city there are many chic designer boutiques and plenty of cafes.
Belfast has various attractions for children, like the Odyssey Complex and Belfast Zoo, as well as many interesting museums, theatres and festivals for adults too. Alternatively you could simply walk through Belfast's Victorian streets and discover the history of this fascinating city.
Special Offers - Terms and Conditions
Take the car and the kids go free with Stena Line!
All passenger vehicle types – excludes vans, freight, motorcycles and foot passengers. All sailings. Book At least 48 hours in advance of travel and by 23.00hrs, 24 August.
Reviews
A pleasant journey throughout.

Review by Anon

Generally the experience was good, my main criticism would be that there isn't a huge choice of food for a vegetarian or vegan. Having some salad options would be a good addition. Other than that had an enjoyable ferry ride and would definitely do it again.

Review by Anon

Quiet, smooth, trouble-free journey

Very comfortable smooth journey. Very quiet so no delays boarding or disembarking and plenty of space. Paid extra to go in lounge with reclining seats Had the place to myself! My seat had no blanket though so borrowed one from another chair. Didn't avail of on-board catering so can't comment.

Review by ANNIE

Very good crossings and very easy checking in both sides

Review by Anon

Amazed at how quick and convenient it was to get booked in, on return from Belfast I discovered I had got the time of my ferry wrong, I missed it. The staff were very helpful in rearranging the next ferry, felt foolish, but no problem, all was ok, thoroughly enjoyable trip both ways. Why did I miss it I read the arrival time at Cairnryan and not the departure time oops.

Review by DAVID CLULEY