Cairnryan Ferries
Cairnryan Ferries - Prices from £104
Book a ferry to Cairnryan with AFerry. Ferries to Cairnryan, in Scotland, are available from Northern Ireland. You can take a ferry to Cairnryan from Belfast and Larne.
Cairnryan Ferry Companies
Ferries to and from Cairnryan are operated by P&O Ferries and Stena Line. Because 2 ferry companies operate in and out of Cairnryan, comparing can be very useful to help you find the best price at the best time for you. When you search for a ferry to Cairnryan, we will always show a range of times just in case it's cheaper earlier or later than the time you select. We'll also show you results for similar ports like Liverpool Birkenhead and Troon to help you find the best times and prices to suit your plans.
Cairnryan ferries with P&O Ferries and Stena Line are known for their comfort and high levels of service, and you will feel like your holiday has begun the moment you step on board. Travelling to Cairnryan will be easy and hassle free. Start by making your booking today, it's quick and easy.
Cairnryan Special Offers
Take the car & the kids go free with Stena Line!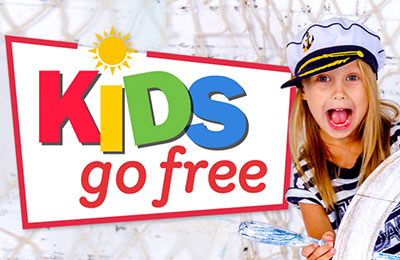 Travel up to 5 January 2020.
Kids go FREE on Economy and Flexi motorist fares. Available on the Belfast-Cairnryan, Belfast-Liverpool, Dublin-Holyhead and Rosslare-Fishguard routes. No offer code needed! Travel up to 5 January 2020. Must be booked 48 hours in advance of travel.
Kids go Free on the Cairnryan-Larne route with P&O Ferries.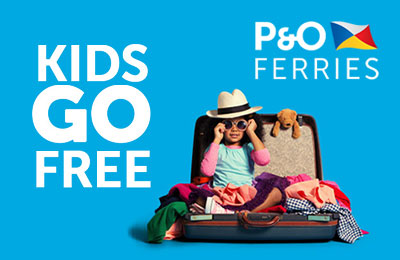 Book now. Travel until 05/01/2020.
Sail with P&O on the Cairnryan-Larne route this summer and the kids go free on single & return journeys. Travel can start in either port. Must be booked 2 days in advance. Includes cars, high cars and motorhomes.
About Cairnryan
Cairnryan port has been of vital importance in maritime history. Being closer by sea to Northern Ireland than Stranraer, the attractions of Cairnryan as a ferry port led to the building by P&O ferries of a roll-on roll-off terminus here in the 1970s, offering a shorter ferry crossing to Larne ferry port.
Ferries to and from Cairnryan
P&O Ferries on board facilities include shops, a coffee shop, restaurants, a piano bar, cinema, live entertainment, casino, bureau de change and cabins to get a good night's sleep.
Stena Line ships have many facilities including lounges, play areas, shops, wi-fi access, bars, cafes and restaurants as well as a choice of comfortable en-suite cabins.
Cairnryan Port
Cairnryan is a small village overlooking Lochryan and is notable today for its large modern ferry port, operated by P&O Irish Sea Ferries, which links Scotland with Larne ferry port in Northern Ireland. You can book ferries to Northern Ireland with AFerry.
Cairnryan port facilities
The P&O Irish Sea ferries Terminal offers passengers excellent check-in facilities, as well as a spacious reception area, baggage handling area, children's play area, disabled & baby changing facilities and a Fables Snack Bar & Shop.
Getting to Cairnryan
The port of Cairnryan is situated in the South West corner of Scotland, 5 miles north of Stranraer on the A77. From the South follow the M6/A74 past Carlisle to Gretna, and then take the A75 west. Just before Stranraer, take a right onto A751 & then A77 to Cairnryan. The Port is located 5 miles north. From the North Cairnryan is reached by following the A77 Coast Road from Ayr.
Stranraer Harbour Railway Station is located about 5 miles from Cairnryan ferry port. Taxi's available outside of the station.
Coaches from all over the UK go direct to Stranraer Ferry Terminal, then take a local bus service to Cairnryan Ferry Port.
Book Cairnryan Ferries online with AFerry. Here you can find useful information about booking Cairnryan Ferries, get the latest special offers, and see a list of the cheapest Cairnryan Ferry crossings.
Special Offers - Terms and Conditions
Take the car & the kids go free with Stena Line!
All passenger vehicle types – excludes vans, freight, motorcycles and foot passengers. All sailings. Book At least 48 hours in advance of travel and by 23.00hrs, 24 August.
Kids go Free on the Cairnryan-Larne route with P&O Ferries.
Kids Go Free offer will apply for single and return journeys of any duration on the Larne/Cairnryan Route. Excluding Liverpool/Dublin Route. Children aged 15 years and under travel free. Excludes Vehicles designed for commercial use, vans, bicycles foot passengers and bicycles. Excludes day trips. MUST BE Booked at least 2 days before travel Subject to restricted space, sailings and times - offer can be withdrawn at any time
Reviews
Nice smooth crossing, but at 2 hours duration, sometime as Do ergo Dunkirk, yet around 3 times the price.

Review by DOUGLAS BROOK

Smooth crossings both ways.Staff service friendly.Cleanliness of the ferry.Free luggage storage giving freedom to move around.

Review by HEATHER MCKNIGHT

No problems excellent crossing

Review by John s Teunion

Enjoyed the experience, my first, much easier than I expected. I may become a regular but it is more expensive than air travel.

Review by BERNADETTE NEWTON-COX

I regularly use the ferry and am very pleased with everything but I find the prices very expensive there should be discount for regular customers. I have rated the catering 3star but did not use the catering and there is no way to delete it.

Review by JOHN HEATH