Ferry to Calais
Coronavirus ferry travel advice
Book a ferry to Calais with AFerry. Ferries to Calais, in France, are available from England. You can take a ferry to Calais from Dover and Folkestone.
Calais ferry routes
DFDS sail up to 15 crossings per day with a sailing duration of 1 hour 30 minutes. P&O Ferries sail up to 24 crossings per daywith a sailing duration of 1 hour 30 minutes.
When you search for Calais ferries with AFerry, we also compare ferries to Dunkirk and Eurotunnel trains so you get the whole picture. We also automatically give you access to the latest offers and deals whenever you search. There is no need to enter a special offer code.
Calais is one of our most popular ports, to get your desired sailing we always suggest booking early.
Latest prices
Route
Price
Fare Details
Dover - Calais
(DFDS Seaways)

Booked: Thursday, 13 August 2020
Travel: Wednesday, 2 September 2020 (One Way)
Car + 2

Dover - Calais
(P&O Ferries)

Booked: Tuesday, 11 August 2020
Travel: Sunday, 4 October 2020 (One Way)
Car + 1

Folkestone - Calais
(EuroTunnel)

Booked: Friday, 31 July 2020
Travel: Wednesday, 9 September 2020 - Wednesday, 9 September 2020
Car + 2
About Calais
Tax is lower on cigarettes and alcohol in Calais, which means mean English tourists flock there for the 'booze cruises'. There are large warehouses around the town in which you can take advantage of these cheap prices, most famously Eurocity.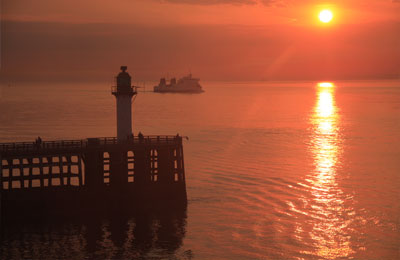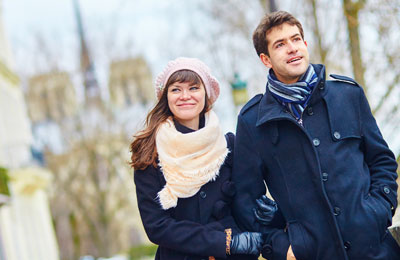 Calais ferry port is located across the Channel from Dover on the coast of northern France, it is situated on the most frequented shipping lanes in the world and is the closest French town to the United Kingdom. Calais ferry port is conveniently situated to allow easy access to the port itself but also to shops and restaurants in the surrounding area by being directly linked to the French motorway system. Ferries from Calais ferry port can be booked easily through AFerry.
Calais Ferry Companies
Ferries to and from Calais are operated by DFDS, EuroTunnel and P&O Ferries. Because 3 ferry companies operate in and out of Calais, comparing can be very useful to help you find the best price at the best time for you. When you search for a ferry to Calais, we will always show a range of times just in case it's cheaper earlier or later than the time you select. We'll also show you results for similar ports like Dunkirk to help you find the best times and prices to suit your plans.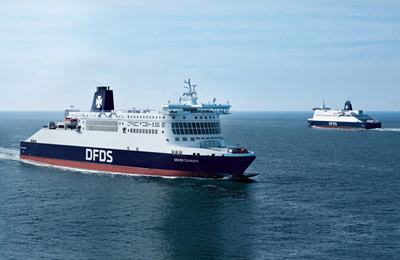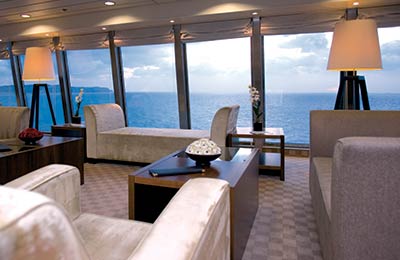 Calais ferries with DFDS, EuroTunnel and P&O Ferries are known for their comfort and high levels of service, and you will feel like your holiday has begun the moment you step on board. Travelling to Calais will be easy and hassle free. Start by making your booking today, it's quick and easy.
On board with DFDS
You will find all DFDS Seaways ferries offer the highest standards of comfort and all the on board facilities you could possibly dream of. You can choose from several different cabin types to suit your needs or choose a luxury one if you want to treat yourself. On board you will also find up to seven different restaurants offering top class cuisine as well as a number of bars and lounges. If you are travelling with children, you will find different forms of entertainment, treasure hunts and other activities to keep the little ones busy and entertained.
On board with P&O Ferries
P&O Ferries currently has a fleet of 20 modern ships and take a lot of pride in offering a full range of services and features on board to ensure that you always have a relaxing and stress-free journey.
On board most P&O Ferries, you will find a buffet restaurant and a fine dining experience. In addition, there are shops, and for the little nippers, the Kid's club, to keep them entertained during the journey.
For the ultimate in relaxation, there's also the Club Lounge. Here, in this peaceful lounge with stunning sea-views, you'll be able to enjoy a free glass of champagne or soft drink, served at your table. There's also a special Club Lounge menu for light snacks and drinks and complimentary newspapers.
P&O Ferries operates conventional ferries where, if the weather's nice, you can sit outside with a variety of seats. It's the perfect place to enjoy the summer sun as you hop over to your destination.
P&O Ferries also offer a wide range of cabins, from simple interior rooms, to exclusive suites with breath-taking ocean views. You can book cabins on their overnight sailings and even some day-time sailings. As you reach the end of your booking, you'll be presented with the option to book a cabin. Here we list all the available cabin types, their facilities and for each cabin, you'll also find a photo so you'll know exactly what you're booking.
You'll also find the option to book priority boarding so you don't have to wait around getting on or off the ferry.
On the Eurotunnel
passengers remain with their vehicle for the duration of the short 35 minute crossing. You are free to relax in your vehicle or get out and stretch your legs. Visual display screens on board provide information about the journey and staff are on-hand throughout the journey as well as when you arrive and leave to help and answer any questions.
Calais Port Facilities
Free car parking facilities are available in front of the Calais ferry terminal the maximum stay is of three days.
Getting to Calais
By car
Calais Ferry Port is directly connected to the European motorway network via two motorways, the A26/E15, which provides access to the heart of France including Paris and beyond, and the A16/E40, which is a gateway to Benelux and the northern European motorway systems. The A16/E402 directs you to western France.
By train
On leaving the Calais Ferry Port you'll find the Calais Ville train station in the centre of town which provides a regular service to Paris Gare du Nord as well as other major towns and cities in the area.
By foot
From Calais ferry port, a 30 minute walk will take you to the centre of Calais. Taxi services are available to foot passengers and can be booked at the terminal.
Calais Eurotunnel Terminal
The Calais Terminal is just outside Calais, at Calais-Coquelles, well signposted from the motorway as "Tunnel La Manche". Take junction 42 off the A16 motorway and the slip road takes you straight to the check-in booths.
Accommodation in Calais
If want to stay a little longer in or around Calais, visit our accommodation page for the best prices and one of the largest selections of hotels / B&Bs available online!
Port Addresses
EuroTunnel
Eurotunnel, 62231 Coquelles, France
DFDS
Car Ferry Terminal, 62100 Calais, France
P&O Ferries
Car Ferry Terminal, 62100 Calais, France
Reviews
prices are a not as good as off board for a cup of coffee.

Review by Anon

01 Mar 2020

Windy Crossing to Calais !!

On arrival at Dover ,we realised that it was more windy than we had experienced on the drive down!!!! We checked in ,and learned there was a delay to all sailings ! But we ended up on an earlier crossing , also delayed!!! Once aboard ,armed with sick bags we settled down and awaited departure!!! We refused to let our granddaughters go out on deck,for obvious reasons,but watched while other parents took their own youngsters out there!!!! A slightly choppy crossing took us across the shortest route to la belle France ,and with no time at all ,the girls were home ,looking forward to seeing their parents !!!! Cheap and easy crossing makes life easy for grandparents! Thank you!! Would love more choice of food !! Sandwiches for example!!! Bagels with smoked salmon not a favourite at all!!!

Review by LIN GRIFFITHS

26 Feb 2020

Dover to Calais

Very good service. Very easy checkin process. Boat was very clean

Review by NATHALIE RICHARD

Good and smooth journeys

Review by MUSTAPHA YONUSA

23 Feb 2020

Great from A to Z

Very easy to check in,comfortable and quick cross.will use it from now on

Review by Anon