Camellia Line Ferries
Book with Camellia Line Ferries simply and easily

Booking is always easy with AFerry

Safe & easy booking

Feel confident booking with "The World's Leading Ferry Website"

Compare times and routes

Save money by comparing times and routes for your ferry

Travel in comfort & style

Your journey will be a pleasure with Camellia Line Ferries
Book ferries to South Korea and Japan with Camellia Line - Busan and Fukuoka
You can use AFerry to book a Camellia Line ferry to South Korea and Japan. Camellia Line provides long crossings between South Korea and Japan, allowing time to relax and sleep. AFerry always has cheap prices for Camellia Line Ferries and the latest special offers.
You can use AFerry to book Camellia Line ferries to Busan and Fukuoka. See below for the latest Camellia Line ferry prices and sailing times. Click on your ferry route for a detailed Camellia Line timetable with arrival and departure times.
Camellia Line Ferries Routes
7 crossings weekly
11 hr 30 min
Get price
On board Camellia Line ferries
Camellia Line has all facilities you would expect on a modern ferry. Cabins are available to book if you would like some privacy or to catch some sleep on the long journey. Restaurants on board serve food from all cuisines, including European, Japanese and Korean food. You will also find a karaoke room, an arcade and a cinema, as well as duty free shops.
---
Whether you use the Camellia Line Busan Fukuoka ferry route, or the Fukuoka Busan ferry service you are bound to have a relaxing and enjoyable journey.
How long before departure should I arrive for Camellia Line Ferries?
Check-in Information
Check in is at least 90 minutes prior to departure.
Camellia Line Ferries Ports
Fukuoka

Port Address: Hakata port international terminal
14-1 Okihama-machi, Hakata-ku, Fukuoka
Japan
Busan

Port Address: Busan Port International Passenger Terminal
206, Chungjang-daero, Dong-gu, Busan
South Korea
Video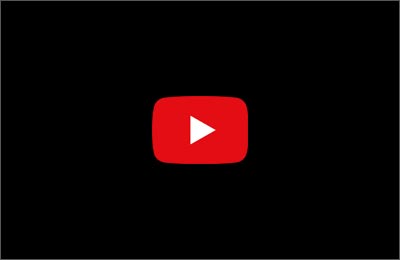 Reviews
Take a rest for overnight boat

Friendly staffs, clean boat, and safety to sleep by yourself. Should try for your new experience. Making new friends on boat

Review by Tran Ng

Smooth boat for sea sick person

I really like the friendliness from the staffs. It was clean and safety. I have a chance to make some new friends on the boat also. It was a great thing to try for your trip.

Review by TRAN NGUYEN

Only negative comment is that the arrival time stated on the boat was wrong which caused confusion and we had to get there by 6.30pm and it didn't leave until 10pm.

Review by Anon

A good, comfortable journey, - cabins were spacious so sharing wasn't a problem. Ample room in the restaurant and good selection of vending machines. Friendly staff.

Review by Neil Hatcher

I was a little miffed that all the food and vending was for Japanese yen only, but I suppose I should have known in advance. Make sure you have yen so you can eat and drink and play at the arcade while enduring the six-hour trip.

Review by A.T. Post