Dover Ferry
Dover Ferry Port - Prices from £40
Book a ferry to Dover with AFerry. Ferries to Dover, in England, are available from France. You can take a ferry to Dover from Calais and Dunkirk.
Dover ferry routes
DFDS sail up to 15 crossings per day with a sailing duration of 1 hour 30 minutes. P&O Ferries sail up to 24 crossings per day with a sailing duration of 1 hour 30 minutes.
When you search for Dover ferries with AFerry, we also compare ferries from Dunkirk and Eurotunnel trains so you get the whole picture. We also automatically give you access to the latest offers and deals whenever you search. There is no need to enter a special promo code to get our best prices.
Dover is one of our most popular ports, to get your desired sailing or to get a cheap price, we always suggest booking early.
About Dover
Dover is the most popular port in England, and the gateway to France for many British tourists. Dover faces the narrowest part of the channel, and on a clear day you can see France from the ferry port. You can book ferries from Dover to Calais or Dunkirk with AFerry. With so many reasons to travel by ferry it is no surprise that Dover ferry routes are some of the most popular ways of travelling to or from the UK.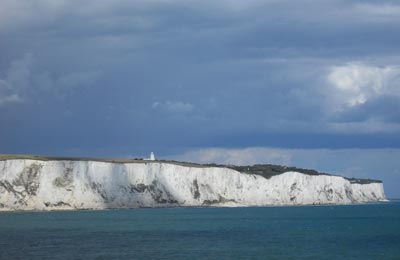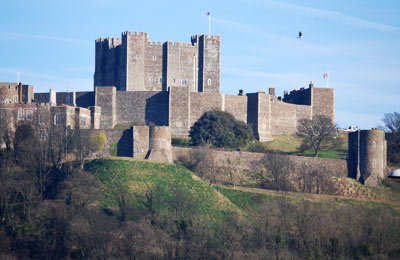 As the shortest channel crossing between England and France, Dover has been a popular port for people who wish to explore mainland Europe. The iconic chalk cliffs have become known as the White cliffs of Dover, and can be seen for miles across the channel. Dover prides itself in its transport services and tourism, and has 3 museums; the main Dover Museum, the Dover Transport Museum and the Roman Painted House.
Dover Ferry Companies
Ferries to and from Dover are operated by DFDS and P&O Ferries. Because 2 ferry companies operate in and out of Dover, comparing can be very useful to help you find the best price at the best time for you. When you search for a ferry to Dover, we will always show a range of times just in case it's cheaper earlier or later than the time you select. We'll also show you results for similar ports like Folkestone to help you find the best times and prices to suit your plans.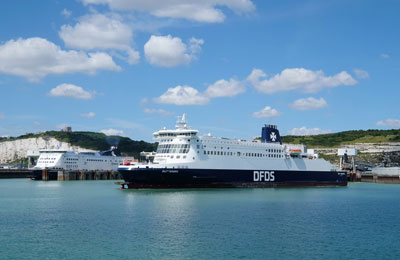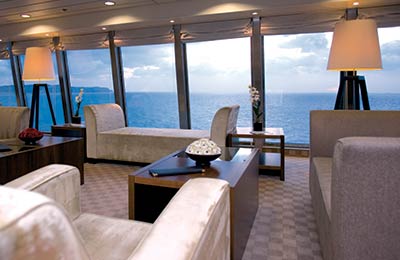 Dover ferries with DFDS and P&O Ferries are known for their comfort and high levels of service, and you will feel like your holiday has begun the moment you step on board. Travelling to Dover will be easy and hassle free. Start by making your booking today, it's quick and easy.
On board with DFDS
You will find all DFDS Seaways ferries offer the highest standards of comfort and all the on board facilities you could possibly dream of. You can choose from several different cabin types to suit your needs or choose a luxury one if you want to treat yourself. On board you will also find up to seven different restaurants offering top class cuisine as well as a number of bars and lounges. If you are travelling with children, you will find different forms of entertainment, treasure hunts and other activities to keep the little ones busy and entertained.
On board with P&O Ferries
P&O currently has a fleet of 20 modern ships and take a lot of pride in offering a full range of services and features on board to ensure that you always have a relaxing and stress-free journey.
On board most P&O ferries, you will find a buffet restaurant and a fine dining experience. In addition, there are shops, and for the little nippers, the Kid's club, to keep them entertained during the journey.
For the ultimate in relaxation, there's also the Club Lounge. Here, in this peaceful lounge with stunning sea-views, you'll be able to enjoy a free glass of champagne or soft drink, served at your table. There's also a special Club Lounge menu for light snacks and drinks and complimentary newspapers.
P&O operates conventional ferries where, if the weather's nice, you can sit outside with a variety of seats. It's the perfect place to enjoy the summer sun as you hop over to your destination.
P&O also offer a wide range of cabins, from simple interior rooms, to exclusive suites with breath-taking ocean views. You can book cabins on their overnight sailings and even some day-time sailings. As you reach the end of your booking, you'll be presented with the option to book a cabin. Here we list all the available cabin types, their facilities and for each cabin, you'll also find a photo so you'll know exactly what you're booking.
You'll also find the option to book priority boarding so you don't have to wait around getting on or off the ferry.
Onboard Accommodation & Extras
Premium Lounge - DFDS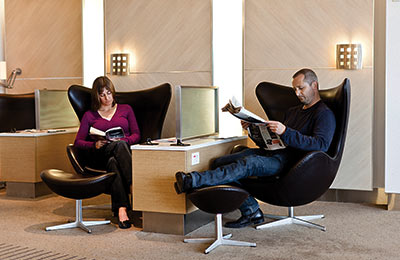 Relax in a little extra style
Premium Lounge benefits for the Dover-Dunkirk and Dover-Calais routes:
Glass of authentic Italian Prosecco
Pastries, macaroons, petit-fours & sweet treats
Fresh fruit
Hot and cold drinks, including tea, coffee, hot chocolate, fruit juice and soft drinks
Newspapers
Electric socket points (continental plugs only)
TV
Open 24 hours
Now available for all ages!
Waiter service & selected meals are available also on the Dunkirk route only & from 10.00 until 20.00.
Club Seat in the Club Lounge - P&O Ferries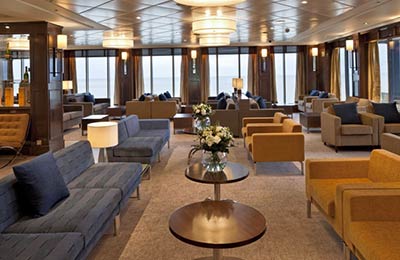 Treat yourself to an extra touch of luxury
Club Lounge benefits for the Dover-Calais route:
Comfortable seating in a spacious and exclusive quiet lounge
Complimentary glass of champagne
Complimentary tea, coffee and soft drinks
At seat service offering exclusive Club menu
Daily newspapers available
Power points for charging laptops and mobile phones
Personal Shopper service
Pre-book from just £12 or 14 Euros per person.
Priority Vehicle Loading - DFDS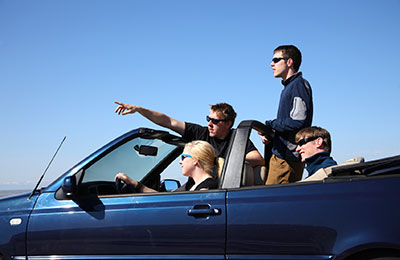 In a hurry?
With Priority Loading, you'll be one of the first set of passenger vehicles to board and disembark the ferry.
You will have more time to relax on board and then time to drive to your destination with less traffic. There are only 20 slots available per crossing.
You will check in as usual but you'll be instructed to use special priority boarding lanes.
Please Note: Priority Loading is only available for vehicles less than 2.4 metres high.
Priority Vehicle Loading - P&O Ferries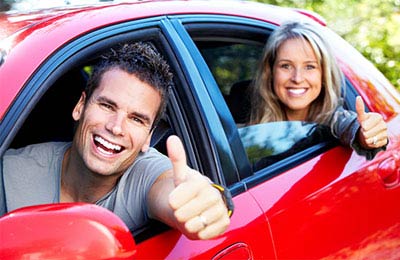 Want to skip the queues?
The Priority Vehicle Loading (Priorité) service allows you to board and depart first, giving you a head start on arrival, for just £12 or 14 Euros per car (each way).
This service is not available if you are travelling with pets.
Please Note: If you are travelling in one vehicle, you only need to book one place.
Dover Port Facilities
In the ferry port of Dover you will find a currency exchange office, Cafe Ritazza, a Burger King and several outlets at the Eastern Docks. At various places in the ferry terminals you will find unisex toilet facilities for disabled people.
The Dover ferry terminal consists of 6 main areas: the Travel Center, the boarding lounge for foot passengers, the arrival hall and three passenger buildings with various facilities such as Cafe Ritazza, a Burger King, the Barnacles Bar, as well as several snack bars, toilets (including disabled toilets), showers, baby changing room, public telephones, vending machines, car rental Europcar & Avis, a children's play area, the National Westminster Bank and a exchange office. Near the entrance to the Eastern Docks is also a BP petrol station.
In addition to the ferry terminal parking facilities for short and long-term parking are available for a fee. In the parking garage you will find parking spaces for disabled people on the first two levels. With the lift you can then go to the Travel Center to check in.
Getting to Dover
By car
Dover is located about 112km south of London, directly linked to the M2 / A2 and M20 / A20, which are connected to the M25 motorway.
From the M2, follow the A2 motorway and the M20, follow the A20 towards Dover. Then follow the signs for the Eastern Ferry Docks.
By train and bus
There are regular trains from London Victoria or Charing Cross to Dover Priory. The journey time is 1 hour 45 minutes. There is a shuttle bus every 20 minutes (between 7 am and 10.30 am) between Dover Priory and the Ferry Terminal. National Express coaches connect Dover to Victoria Coach Station in London. The journey time is 2 hours 30 minutes.
Accommodation in Dover
If want to stay a little longer in or around Dover, visit our accommodation page for the best prices and one of the largest selections of hotels / B&Bs available online!
Terms and Conditions
All offers
New bookings only. All offers are subject to availability. Standard terms and conditions apply. Amendment charges may apply and card charges apply to some card types. All dates refer to the current year unless otherwise stated. Prices given are from prices only and subject to change. Prices given are based on the standard vehicle measurements for each ferry operator. Offers may be withdrawn at any time.
Dover-France 1, 3 & 5 day trips from £35 return.
Offer is available on return bookings only for cars 2.35m high and up to 9 people and motorcycles / motorcycles with side cars with up to 2 people. Outward journey must start in Dover. Prices are subject to availability and offers may be withdrawn at any time. You must return within 1, 3 or 5 days of departure.
Dover-Calais: 3 & 5 Day Short Breaks in 2018!
Offers are valid for bookings made by 14-Dec-18, for travel from 21-Mar until 15-Dec-18. Exclusions: 13-16 Apr, 24-26 May, 01-03 Jun, 01-Jul to 03 Sept, 19-20 Oct and 28 Oct 2018. Bookings are subject to restricted space, sailings and dates. Bookings must be made at least 2 days before departure. Tickets cannot be amended within 3 days of travel. Excludes Motorcycles and trailer/sidecar combinations, minibuses, motor homes, special vehicles, vehicles designed for commercial use and caravans/trailers. P&O Ferries reserve the right to amend or withdraw all elements of the promotion without prior notice. Subject to availability.
Dover Ferry Port Video
With DFDS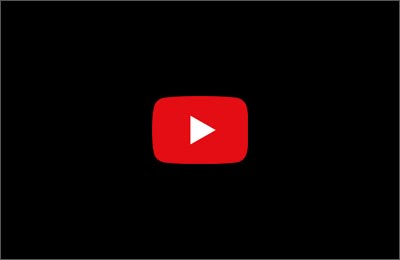 Dover Ferry Port Video
With P&O Ferries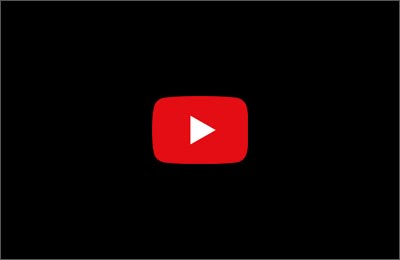 Special Offers - Terms and Conditions
25% off Motorcycles & sidecars Dover to France
Discount applicable to Motorcycle vehicle types only, other vehicle types are bookable but will not return 25% discount. All other Standard EC Economy Terms and conditions apply.
20% Off Dover-France sailings from Dusk to Dawn (10pm-6am)
Save 20% on selected late night and early morning crossings departing from Dover. Subject to availability. By booking this special summer offer for discounted travel at night and early mornings on selected dates you can only travel on the specified crossing(s) booked, you cannot make amendments AND you cannot get a refund. Excludes Sailings departing Dover on the following dates: July 21/22/28/29: August 04/05/11/12:
20% Off Night Sailings Dover-Calais with P&O Ferries
Subject to space and availability. Valid on car, high cars and motorcycles. Excludes foot passengers, bikes, caravans, motorhomes and vans. Must be booked at least 2 days befroe travel
Short Breaks to France from £35
Terms: Subject to terms and conditions. Excludes these dates: February 15-17, 22-24, April 5-7, 12-14, 19-21, 26-28, May 24-26, 31, June 1-2, 14-17, July 11-31, August 1-31, September 1-4, October 18-20. Offer is available on return bookings only, with a car and up to 9 people - or with a motorcycle, with or without side car and up to 2 people. Outward journey must start in Dover. Offers may be withdrawn at any time.
P&O Ferries short breaks to France from £89 return
Valid on cars and high cars. Excludes Caravans/trailers, vans, minibuses, motorhomes, foot pax, motorcycles and bicycles, vehicles designed for commercial use. Excludes: 5th - 7th, 12th - 14th, 19th 21st and 25th - 28th April. 24th -26th May & 31st May. 2nd, 14th - 17th June. 11th July - 4th Sept,18th - 20th October.
Reviews
One star for on board catering because I did not use it and the questionnaire would not accept a blank response. I can't understand why DFDS charges £35 for a return ticket yet over £60 for a single. You may not know it but I was born in Ireland and have sometimes been criticised for being bog Irish probably with cause but this pricing structure exceeds that description of DFDS pricing policy.

Review by PATRICK MAURICE MCKEE

I can't understand why DFDS charges £35 for a return ticket yet over £60 for a single. You may not know it but I was born in Ireland and have sometimes been criticised for being bog Irish probably with cause but this pricing structure exceeds that description of DFDS pricing policy.

Review by PATRICK MAURICE MCKEE

Good and comfortable

Review by Anon

Never travelled with them before and thought they were excellent.

Review by Anon

Helpful check-in allowing me to take two ferries earlier than the booked one. Great. Thank you

Review by GUNTHER SCHWARZ