Dublin to Holyhead Ferry
Dublin to Holyhead Ferry with Irish Ferries and Stena Line - Prices from £80
Dublin to Holyhead - Cheapest Prices
For the next 7 days
Based on bookings travelling this week with a car.
Dublin to Holyhead Special Offers
Take the car & the kids go free with Stena Line!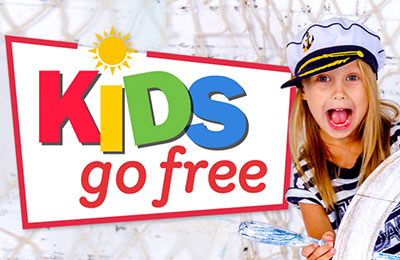 Travel up to 5 January 2020.
Kids go FREE on Economy and Flexi motorist fares. Available on the Belfast-Cairnryan, Belfast-Liverpool, Dublin-Holyhead and Rosslare-Fishguard routes. No offer code needed! Travel up to 5 January 2020. Must be booked 48 hours in advance of travel.
Kids go Free with Irish Ferries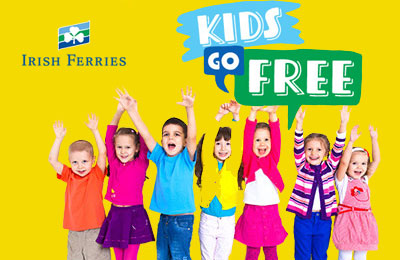 Travel up to 18 December 2019.
Up to 7 kids go free when you bring the car to Ireland with Irish Ferries. Routes: Holyhead-Dublin and Pembroke-Rosslare. Children defined as aged up to 15 years old. Maximum 7 children per booking.
The Dublin to Holyhead ferry connects Ireland to Wales and is operated by Irish Ferries and Stena Line. As well as comparing prices and times for Dublin to Holyhead, we will also show you results for Dublin to Liverpool to help you get from Ireland to Wales at the best time, for the best price.
Book a Dublin to Holyhead ferry today with AFerry. Just use the form above and choose the route that you want. If nothing appears automatically, start typing Dublin. You can also type the country or even the name of the ferry company you are interested in. When you have the route that you want, choose single or return and all the other options you want.
How we compare ferries, prices and times for Dublin to Holyhead
If there is more than one ferry company operating on the Dublin Holyhead route we will show you all the ferry companies, to make sure you get our best price. We'll also show you any routes similar to Dublin to Holyhead so you have the complete picture when making your booking. And of course you'll also see a range of times just in case it's a bit cheaper earlier or later than your preferred booking time.
How you get your ticket and how you can make changes if you need to
Once you've chosen your perfect sailing and have made your booking we'll email you your booking confirmation for your Dublin to Holyhead ferry. The majority of tickets have instant confirmation.
We will also email you details about how you can contact us using our messaging service, as well as details about how you can change your ticket. Most of the time you can do this by yourself. The vast majority of our customers give us a review of four or five stars showing that their very happy with our service and communication.
---
Below you can see the ferry company or companies that sail on the Dublin to Holyhead route and the journey times. You might also see some recent prices our customers have found. The best way to find a cheap Dublin to Holyhead ferry though is to use the form above today to see all of our possible choices.
Getting the best price for your Dublin to Holyhead ferry
With AFerry we always give you our best prices for ferries from Dublin to Holyhead. No matter which page you book from we always include all our special offers. And there is no need to look for a discount code. If we have an offer available, your ferry price will include the reduction or offer. There's no need to look at other websites.
If you're not sure if the Dublin to Holyhead route is right for you or you can't decide between ferry companies, if there is more than one, you might also find it useful to read any reviews we have available. We ask all our customers to send us reviews for Dublin to Holyhead ferries. Remember though, that the earlier you book, the cheaper prices normally are. So don't spend too long deciding! Dublin to Holyhead is a popular route, so we advise you to book as soon as possible.
About Dublin
The cosmopolitan and lively Irish capital should be a must on anybody's European itenerary. Like any European capital it would be impossible to describe all there is to see and do.
The number one attraction is the Guinness Storehouse - the home of the "The Black Stuff" Dublin's world famous dry stout. Other attractions include St Patrick's cathedral - what would Ireland be without St Paddy after all? The National Gallery, Botanic Gardens, the National Acquatic Centre, Dublin Zoo, the list is almost endless.
However, when you leave Dublin, what you'll remember above all else is the atmposphere: the small pubs filled with dancing and music and perhaps above all else the friendliness of the locals.
About Holyhead
Holyhead is the largest town on the island of Anglesey. However, Holyhead is actually on a linked smaller island - Holy Island - hence the name Holyhead. The town and port are easily reached by car by taking the A55.
Holyhead and Anglesey are dream destinations for lovers of the outdoors. Here you'll find world-class golf-courses, fishing, nature trails and stunning beaches. If you're thinking about spending some time here before or after your ferry journey, then you certainly should not hesitate
Special Offers - Terms and Conditions
Take the car & the kids go free with Stena Line!
All passenger vehicle types – excludes vans, freight, motorcycles and foot passengers. All sailings. Book At least 48 hours in advance of travel and by 23.00hrs, 24 August.
Kids go Free with Irish Ferries
Valid on Irish Sea routes up to 18 December 2018. Must be booked online and 48 hours in advance of travel. Children defined as aged up to 15 years old. Maximum 7 children per booking. New bookings only. Subject to availability. Excludes freight, bicycles and foot passengers including SailRail. Not applicable for landbridge, inclusive holiday or any other third party arrangements.
Reviews
Would much prefer Dun Laoghaire route. Enormous queue of lorries, making check in stressful

Review by Anon

Excellent service. Beautiful clean ferry and pleasant staff and surroundings.

Review by Anon

I had a very comfortable crossing with Stena line. The cabin was excellent with everything you could possibly need. Overall the staff everywhere were very polite and caring.

Review by Clodiagh.

Comfortable trip from Dublin to Holyhead

The ferry was beautiful and the staff were extremely polite and obliging. The cost of these ferry journeys have prevented me using this service more often.

Review by NEIL THOMAS

Not happy with service due to change of departure time was offered twenty five percent discount for next trip but that is the offer on anyway think it should of been free meal or a cabin

Review by CATHERINE HART