Isle of Wight Ferry
Save money on your ferry to the Isle of Wight

Compare dates, times and routes to save money

Safe and secure booking

Feel confident booking with "The World's Leading Ferry Website"

Book your ferry to the Isle of Wight with AFerry

Booking is always simple, quick and safe

Millions of satisfied customers

We're the biggest ferry website in the world and we have a dedicated UK customer service team, just in case
Isle Of Wight Ferry - Prices from £27 each way
Compare up to 66 daily Isle of Wight ferry crossings with AFerry. Crossing times range from 22 to 45 minutes, depending on whether you need to take your car and which route you decide to take.
See below for details on each route, port addresses and schedule times. Or, alternatively use our Ferry Search above for live route information and the latest prices.
Isle of Wight Ferry Routes
Lymington to Yarmouth
Lymington to Yarmouth is the quickest ferry crossing to the Isle of Wight for passengers travelling with a car, taking just 40 minutes. On board spacious Wightlink ferries, you can relax out on deck or in the comfortable lounges and grab refreshments from the café-bar. There are 16 daily crossings to choose from, with departures available between 5am and 9pm.
Portsmouth to Fishbourne
Portsmouth to Fishbourne is a popular route because Portsmouth has excellent road and rail connections, and there are 26 daily crossings available allowing you to travel at almost any hour of the day. The crossing takes 45 minutes, and the facilities on board include comfortable lounges, an observation deck and a café-bar serving refreshments. The spacious Wightlink ferry can carry vehicles and foot passengers.
Portsmouth to Ryde
Portsmouth to Ryde is one the quickest ways to reach the Isle of Wight, taking just 22 minutes on the fastcat catamaran. The route is ideal for foot passengers and cyclists, with excellent rail connections in Portsmouth and Ryde. There are 24 daily departures with Wightlink, available all hours between 6am and 11pm.
The most popular route for AFerry customers is Portsmouth to Fishbourne, and the lowest price found in October is £27 each way, based on two people travelling with a car.
Isle of Wight Port Addresses
Yarmouth
Yarmouth Car Ferry Terminal, PO41 0PB, United Kingdom
Fishbourne
Fishbourne Lane, Ryde, Isle of Wight, PO33 4EU, United Kingdom
Ryde
Quay Road, Ryde, Isle Of Wight, PO33 2HB , UK
the Isle of Wight Routes
England to the Isle of Wight
About the Isle of Wight
For many, the Isle of Wight is the quintessential British seaside destination. The island saw a surge in popularity in the Victorian era. Queen Victoria had a holiday residence on the Isle of Wight - as a result of this the Isle of Wight became popular with the aristocrats and celebrities of the day.
Spend the day wandering round Osborne House and gardens, be adventurous at the Blackgang Chine amusement park or simply while away the hours relaxing on one of the island's many beaches.
There is also an almost unlimited choice of fine beaches, many of which have won blue flag awards for their cleanliness and quality.
The Isle of Wight dramatic yet beautiful cliffs and coastlines to the west of the island and the clear waters of the Isle of Wight beaches that are perfect for a quintessentially British summer family holiday.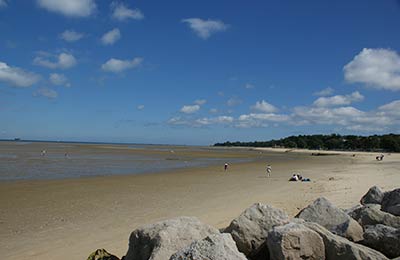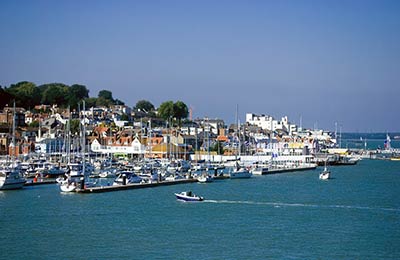 Travel on the Isle of Wight
You can get around the island in a variety of ways. Local company Wightbus runs a regular service between the main towns (though maybe it is a symptom of the increasing quirkiness of the island that the buses don't actually use a proper timetable). There is also a small stretch of railway, running from Ryde to Sandown. This is interesting, because it is run entirely using ex London Underground trains, most of which are nearly 100 years old. For the young and the young at heart, there is also a small steam railway which is well worth a visit.
Moving away from trains and buses, there is of course the option of using a car, though a lot of the roads are very narrow. By far the best way of seeing the island has to be via bike: the island has nearly 250 miles of cycle path and several organised trails which will take you from one location to another with relative ease.
Reviews
No further comments

Review by JOHN GUTHEIL

First trip with puppy

Review by Anon

Great weekend

Review by Anon

Aferry will carry, don't worry...

Service was excellent. Booking was easy. We arrived a bit late and were able to make it on next departing ship. Check in was smooth and friendly also.

Review by Hem

ferry travel to the isle of wight

excellent service all the way round.

Review by JULIA GREEN