FRS Ferries
Book with FRS Ferries simply and easily

Booking is always easy with AFerry

Safe & easy booking

Feel confident booking with "The World's Leading Ferry Website"

Compare times and routes

Save money by comparing times and routes for your ferry

Travel in comfort & style

Your journey will be a pleasure with FRS Ferries
You can use AFerry to book an FRS ferry to Spain, Gibraltar and Morocco. FRS boast ultra-fast ferries, bridging the gap between Europe and North Africa. AFerry always has cheap prices for FRS Ferries and the latest special offers.
You can use AFerry to book FRS ferries to Algeciras, Tanger Med, Tanger Ville, Tarifa and Ceuta. See below for the latest FRS ferries prices and sailing times. Click on your ferry route for a detailed timetable.
FRS Ferries Routes
5 crossings daily
1 hr
Get price

Algeciras to Tanger Med

/

Tanger Med to Algeciras

6 crossings daily
1 hr 30 min
Get price

5 crossings daily
1 hr
Get price
FRS Ferries Fleet and onboard facilities
FRS ferries bill themselves as 'The Fastest Link to Africa' and they offer the fastest crossing on the Strait of Gibraltar with the ferry from Tarifa to Tanger (Tangier).
All of their fleet is extremely modern and they offer a relaxing and professional service. Their largest vessel is called the Tanger Jet II and can accommodate 900 passengers. It can hold 238 cars or 10 trucks and 150 cars.
How long before departure should I arrive for FRS Ferries?
Check-in Information
Check-in is at least 45 minutes before departure for all passengers.
FRS Ferries Ports
Algeciras

Port Address: Av Gesto por la Paz
11207 Algeciras
Spain

Ceuta

Port Address: Estación Maritima Ceuta
51002 Ceuta
Spain
Video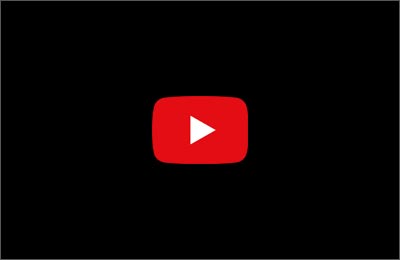 Reviews
Confused first time traveller

I wasn't aware of the need to travel from Tanger Med Port rather than the FRS Ferry office in Tanger. The Tanger Med FRS office is not listed on Google maps. We had to drive more than 50kms to get to the Tanger Med port when we realised we were at the wrong departure point. Also, my ticket showed departure as 14-00 but it was actually 15-00 ... this however actually saved me from missing the ferry though plans on the other side were made around the original timing. There were not many passengers so I did not see that the onboard cafe etc was open hence no input on catering.

Review by UTHMAAN HENDRICKS

Perfect.

Review by GERSON BRUNHARA GUIMARAES

Very good service free bus to and from Algeciras, tarifa a great place

Review by ROBERT HUGHES

Wrong check-in address on confirmation letter

The check-in address on the confirmation letter is different from the actual check-in address, which should be at the Algreciras port ticket office . I actually found this before departure and sent emails twice to Aferry to question about this. However, the staff wasn't able to advise the correct address. So when I took the ferry, I had to first go to the check-in address printed on the confirmation letter and found out it was a wrong place. Then I went to the port ticket office to get my ticket. It was really troublesome.

Review by JUN YAN