Hellenic Seaways
Book with Hellenic Seaways simply and easily

Booking is always easy with AFerry

Safe & easy booking

Feel confident booking with "The World's Leading Ferry Website"

Compare times and routes

Save money by comparing times and routes for your ferry

Travel in comfort & style

Your journey will be a pleasure with Hellenic Seaways
Book Ferries in Greece and the Greek islands - the Cyclades, the Sporades, Crete, the Aegean & More!
You can use AFerry to book a Hellenic Seaways ferry to most of the important Greek islands. Please note, however, that many routes are only available in the summer. Hellenic Seaways is one of the most popular and well known Greek ferry companies and has one of the largest fleets of vessels in Greece. AFerry always has cheap prices for Hellenic Seaways and the latest special offers.
Hellenic Seaways timetable by season
Please note that Hellenic Seaways does not operate a full schedule outside of the summer months. In particular, it is usually not possible to book routes to the Cyclades islands such as Santorini and Mykonos.
On board Hellenic Seaways ferries
Hellenic Seaways fleet currently consists of 34 ships. 15 conventional ferries and 19 high-speed vessels. Hellenic Seaways' fleet of fast vessels, Highspeed numbers 4 to 5 and the Hellenic Wind are able to reduce journey times over conventional ferries by up to 50%.
There are also six flying-cat vessels for destinations in the Cyclades, Sporades and Saronic islands. These high speed catamaran type vessels offer a comfortable, fast and luxurious trip and normally carry between approximately 300 and 500 passengers.
On some shorter routes in the summer, flying dolphin ships are also provided. These ships normally consist of one large seating area with aeroplane style seating. A snack bar is often provided, but the short journeys mean there is no need for extensive facilities.
Hellenic Seaways' fleet of 10 conventional ferries not only help tourism in the Greek islands but are also essential to the economies of the islands going to over 25 ports. As well as a range of cabins, the ferries offer the latest features such as restaurants, shops and sun-decks. Some ferries also have swimming pools which can be used in the summer months. These modern ships typically can also carry vehicles and carry between approximately 1,300 and 1,900 passengers.
---
Whether you take the Hellenic Seaways Piraeus Santorini route, the Hellenic Seaways Piraeus Mykonos ferry, or any other Hellenic Seaways route, you are certain to have a wonderful journey with this popular and well known ferry company.
How long before departure should I arrive for Hellenic Seaways?
Check-in Information
Check-in is at least 30 minutes prior to departure for Foot Passengers, and 60 minutes prior to departure for all other passengers.
Video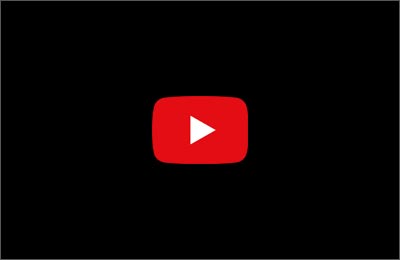 Reviews
Fast and efficient transfer

Easy, quick transfer for island hopping. Facilities were impressive. Company knows what they are doing! Experienced staff and good processes in place

Review by Anon

A fast and relaxing ferry transfer

Absolutely the best way for long distance Aegean Sea trips.

Review by DAVID MALALAN

My first time travelling Greece as well as using Hellenic Seaways to the islands (ferry changed to Minoan Lines few days before my departure and I got email to confirm on this). A wonderful experience.

Review by OLIVE LAI

Everything was great.

Review by Anon

We booked the Ferry from Skopelos back to Skiathos to catch our flight home. So much nicer on this boat rather than the flying cat we came out on, mainly because they had a lovely big outside deck and we could enjoy the gorgeous views much better on what was a perfect sunny calm day. Still only a 30-45 minute journey and a perfect end to our trip, thank you

Review by LISA