Interislander
Book with Interislander simply and easily

Booking is always easy with AFerry

Safe & easy booking

Feel confident booking with "The World's Leading Ferry Website"

Compare times and routes

Save money by comparing times and routes for your ferry

Travel in comfort & style

Your journey will be a pleasure with Interislander
Book Ferries to Wellington and Picton in New Zealand with Interislander
You can use AFerry to book an Interislander ferry between New Zealand's north and south islands. The Interislander ferry service is of the highest quality and features three ultra-modern luxurious ships equipped to the highest standards. AFerry always has cheap prices for Interislander ferries and the latest special offers.
See below for the latest Interislander prices and sailing times. Click on your ferry route for a detailed Interislander timetable.
Interislander Routes
3 crossings daily
3 hr 10 min
Get price
On board Interislander ferries
The Kaitaki, Arahura and the Aratere are the names of Interislander's ships. The ship names are all in the Māori language.
The Kaitaki, meaning "challenger" is New Zealand's largest ferry holding up to 1,600 passengers. On board, you will find many observation decks to enjoy the magnificent scenery of the Marlborough Sounds and Wellington's natural harbour. You can also sample freshly cooked local cuisine or enjoy coffee and wines from the many food and beverage outlets. The ship even features a cinema in case you feel like taking in a movie.
For children, the Kaitaik offers nurseries, play areas and, during school holidays and peak seasons, even magicians and clowns.
The Arahura, meaning "pathway to dawn", has been sailing across the Cook straight since 1983 and can carry up to 550 passengers. This wonderful modern ferry features a wine bar and food court, outside observation decks, lounges, Wi-Fi Internet and a cinema. On the Aruhara you'll feel that your journey across the Cook straight is part of your holiday!
The Aratere meaning "quick path" is one of New Zealand's most modern, high-tech vessels. However, not only will this ship provide you with a "quick path" across the Cook Strait, but you will also enjoy a comfortable, entertaining and scenic cruise.
This Interislander ship features a food court, bar, Wi-Fi internet, cinema and the Aratere Plus Lounge for the ultimate in luxury. We guarantee that any journey on the Aratere will be a memorable part of your holiday.
---
Whatever ship you use on your Interislander ferry journey, you are certain to have a wonderful journey with this New Zealand ferry company.
How long before departure should I arrive for Interislander?
Check-in Information
Check-in is at least 45 minutes prior to departure for Foot Passengers, and 60 minutes prior to departure for all other passengers.
Interislander Ports
Picton

Port Address: Auckland Street
Central Picton
New Zealand

Wellington

Port Address: Wellington Terminal, 1 Aotea Quay
Wellington 6011
New Zealand
Video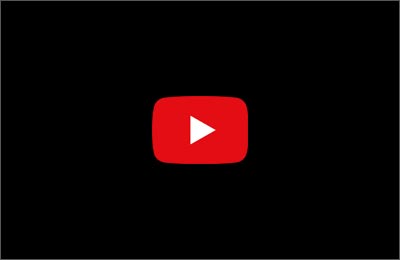 Reviews
Great trip! Superb scenery.

Review by Anon

Much what one would expect of a ferry.

Loading and unloading seemed a bit laborious, but it did seem pretty much 'full'. There were more people than seats, at least it seemed that way. Breakfast was a long queue with a bit af a struggle to get a table to eat it. Journey was great, arrived on time.

Review by ROGER BAYLISS

An excellent way to travel between Wellington and Picton

A very relaxed journey which great facilities on board

Review by Anon

Friendly staff - good service

Review by Anon

In most respects this was a very pleasant and hassle-free experience.The ticket pick-up and luggage check-in were efficiently handled and the journey itself was a delight. There was plenty of comfortable seating and many opportunities to enjoy the magnificent scenery. Our only criticism would be regarding the onboard shop,in which we experienced slow service when wishing to buy a newspaper for the journey.

Review by Elaine Henson