Ferry to Jersey
Ferry to Jersey - Prices from £100
Book a ferry to Jersey with AFerry. You can use Jersey to take ferries around the Channel Islands and also to England and France. Domestic services in the Channel Islands are available from Jersey to Guernsey and Sark while ferries away from the Channel Islands sail to Carteret, Granville, Poole, Portsmouth and St Malo.
Jersey Ferry Routes
Condor Ferries sail from Poole to Jersey usually from April to October and from Weymouth to Jersey all year round, increasing sailings in the summer months. Manche Iles Express sail from Carteret to Jersey seasonally. Granville to Jersey up to 3 crossings per week with a sailing duration of 1 hours 25 minutes. Guernsey to Jersey up to 3 crossings per week with a sailing duration of 1 hours 25 minutes. Sark to Jersey infrequent crossings with a sailing duration of 1 hours 10 minutes. The average price this week for a car and two people return is £100 per person.
About Jersey
Jersey is the largest of the Channel Islands at nine miles by five. Jersey Island is one of the Channel Islands along with Guernsey. Like the other Channel Islands, Jersey is far closer to Normandy in France, than it is to England. The Channel Islands are officially British although in many respects they have their own sovereignty.
Jersey combines stunning scenery and a rich heritage with a wide range of tourist attractions. As a result, the island has been a popular tourist destination and has mainly visitors coming from France and Britain.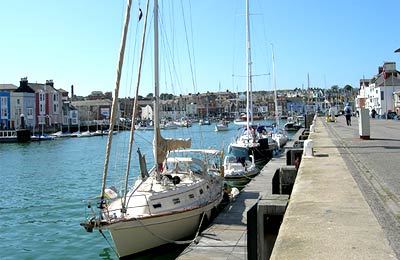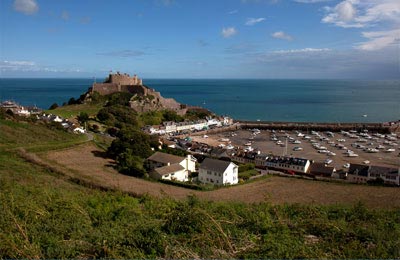 The beaches on Jersey cater for all types from St. Brelade's Bay with it's 'touristy' appeal to Anne Port, Beauport, and Petit Port offering a more secluded and quiet location. Jersey is sometimes the hottest place in the UK and offers much for the holidaymaker in it's rich mix of indigenous, British and French culture.VAT doesn't exist in Jersey, so the shopping in Jersey is duty free.
Jersey Ferry Companies
Ferries to and from Jersey are operated by Condor Ferries and Manche Iles Express. Because 2 ferry companies operate in and out of Jersey, comparing can be very useful to help you find the best price at the best time for you. When you search for a ferry to Jersey, we will always show a range of times just in case it's cheaper earlier or later than the time you select. We'll also show you results for similar ports like Jersey/Gorey to help you find the best times and prices to suit your plans.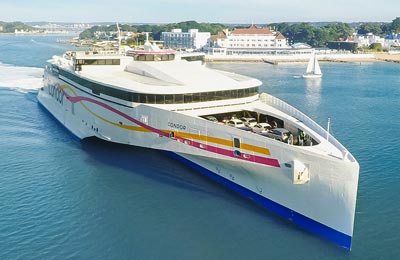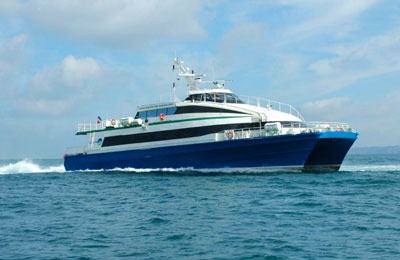 Jersey ferries with Condor Ferries and Manche Iles Express are known for their comfort and high levels of service, and you will feel like your holiday has begun the moment you step on board. Travelling to Jersey will be easy and hassle free. Start by making your booking today, it's quick and easy.
On board with Condor Ferries
Condor Ferries operates a modern, well-equipped fleet including conventional and fast-craft ferries. All Condor Ferries ships have a range of bars and dining areas. On their fast crafts you will find a choice of self service cafe outlets and snack bars. On their conventional ferries you will also find a sit down restaurant. You will also find shops on board their ferries and the option to choose luxury reclining seats.
You can also book comfortable cabins on the ship the Commodore Clipper which sails between the UK and France and on inter-island routes. There are two, three or four bed cabins available fo you to book and all offer ensuite facilities.
On board with Manche Iles Express
Manche Iles Express has 2 high speed catamarans, the Marin-Marie and Victor Hugo. Onboard you will find a number of facilities, including a bar and airline-style seating.
Please note that all services with Manche Iles Express are for foot passengers only.
Jersey St Helier Port Facilities
The terminal is open from 0600 until 2230. Facilities include a cafeteria, bar, gift shop, disabled toilet and baby-changing facilities. There is a public parking in front of the Elizabeth Harbour terminal, charge 50p an hour. Maximum stay is 5 days and charges apply seven days a week, including Bank Holidays. Ferries from St Helier are operated by Condor Ferries to Cherbourg, Portsmouth, Guernsey, Jersey, Poole, St Malo and Weymouth.
Jersey Gorey Port Facilities
Gorey is a smaller port on Jersey, located 7km away from St Helier, on the East coast of the island and overlooked by the magnificent Mont Orgueil castle. The area surrounding the port has a wide range of shops, bars, restaurants and transport links to the rest of the island. Ferries from Gorey are operated by Manche Iles Express to Carteret and Dielette in France.
Getting to Jersey
By car
Condor Ferries' docks are in the Jersey ferry port of St Helier. Once you have approached the Route De La Liberation roundabout take the 2nd exit onto La Route Du Port Elizabeth. Then just follow signs to the Ferry port.
By bus
The number 19 bus service operates Monday - Saturday only from Elizabeth Terminal and takes 10 minutes to the main bus station - Liberation Station. Tickets can be bought on the bus.
Liberation Station is located just behind Jersey Tourism, Liberation Place, The Esplanade, St Helier.
Accommodation in Jersey
If want to stay a little longer in or around Jersey, visit our accommodation page for the best prices and one of the largest selections of hotels / B&Bs available online!
Our customers love us!
Jersey Ferry Port Video
With Condor Ferries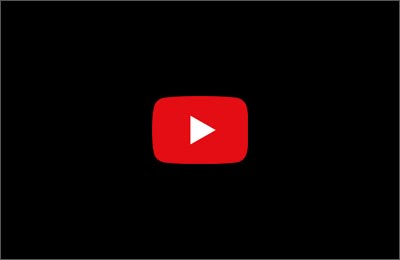 Jersey Ferry Port Video
With Manche Iles Express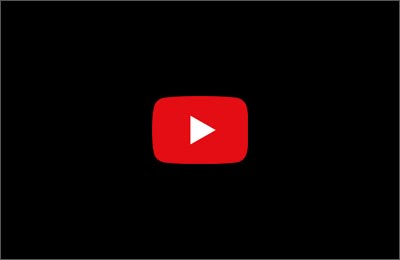 Reviews
Comfortable journey. A bit on the long side.

Review by Anon

Food expensive. Quite room was not very quite.

Review by Anon

Everything from the time we booked, until the time we traveled was good. We enjoyed the travel and have no complaints

Review by STANLEY ROY ELSTON

we travel to Jersey a lot to visit my daughter and grandson we travel by ferry because my wife is disabled and we bring a mobility scooter so she can get out while we are out there. we have been twice this year and intend to visit again late September we always enjoy the journey .

Review by THOMAS COYLE

A nice trip by Ferry, eve full, enough space

Review by STEPHAN LAIER