J R Kyushu Beetle Ferry
Book with J R Kyushu Beetle Ferry simply and easily

Booking is always easy with AFerry

Safe & easy booking

Feel confident booking with "The World's Leading Ferry Website"

Compare times and routes

Save money by comparing times and routes for your ferry

Travel in comfort & style

Your journey will be a pleasure with J R Kyushu Beetle Ferry
Book ferries to South Korea and Japan with J R Kyushu Beetle - Busan and Fukuoka
You can use AFerry to book a Beetle ferry to South Korea and Japan. Beetle uses a fastcraft hydrofoil ship to minimise the time travelling between the two countries. AFerry always has cheap prices for Beetle Ferries and the latest special offers.
You can use AFerry to book Beetle ferries to Busan and Fukuoka. See below for the latest Beetle ferry prices and sailing times. Click on your ferry route for a detailed Beetle timetable with arrival and departure times.
J R Kyushu Beetle Ferry Routes
2 crossings daily
3 hr 5 min
Get price
On board Beetle ferries
Beetle ferries provide two seating areas with relaxing aeroplane seating on two floors for you to relax in and enjoy your journey. There is also a duty free shop on board so you can take advantage of cheap prices in international waters.
Luggage
Passengers are allowed to bring aboard two pieces of luggage with a combined weight of 20kg or less free of charge. The luggage must not be larger than 158cm (total length of height, width and depth). A 3rd piece of luggage may be taken onboard for a small fee which will be charged at the departing port. Items considered to be luggage include a rucksack, a knapsack, a set of golf gear (golf clubs and a pair of golf shoes) and a foldaway bicycle (must be folded and put into a case).
---
Whether you use the Beetle Busan Fukuoka ferry route, or the Fukuoka Busan ferry service you are bound to have a relaxing and enjoyable journey.
How long before departure should I arrive for J R Kyushu Beetle Ferry?
Check-in Information
Check in is at least 60 minutes prior to departure.
J R Kyushu Beetle Ferry Ports
Fukuoka

Port Address: Hakata Port International Terminal 14-1
Okihamamachi, Hakata-Ku, Fukuoka
Japan
Busan

Port Address: Busan Port International Passenger Terminal
206, Chungjang-daero, Dong-gu, Busan
South Korea
Video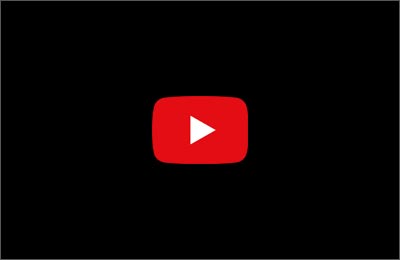 Reviews
Nothing to complain about

The ferry trip from Fukuoka to Busan went nice and smooth. The check in was very easy and simple. The trip itself was pleasant. They do not ave a shop onboard so buy some food in advance. I think the crew walked around selling a small selection of candy and drinks. The ferry was nice and clean and the seats very comfortable. I had a great experience. And I had no issues with the ticket I purchased in advance on this website. I simply just printed the email out and showed the lady at the check in counter.

Review by Anon

Everything OK

Review by ANDREI KRUG

Great ride from Fukuoka Japan to Busan South Korea. It was very smooth and got to our destination fast.

Review by Anon

Overall I had a nice time taking the boat from Fukuoka to Busan. The boat was on time, facilites were fine and the personnel was professional. I was a little surprised and was taken by surprise that I had to pay an extra $15 on top of the on-line ticket, when I checked in.

Review by Anon

I really enjoy it! It's fast. Even when it was supposed to be high waves, it was very stable and smooth. I would use it again for sure.

Review by Lyssette HG