Karlskrona to Poland Ferry
Coronavirus ferry travel advice
Karlskrona to Poland ferry information:
Karlskrona is connected to Poland via the port of Gdynia. On average, there are 3 crossings each day between Karlskrona and Poland, which are operated by Stena Line. Crossings from Karlskrona to Gdynia usually take around 10 hours.
The above information is a basic summary on the services between Karlskrona and Poland. We recommend using our Ferry Search to find live ferry information and the latest prices.
About Karlskrona
Karlskrona in Sweden has many popular attractions, many relating to the city's naval heritage. The National Navy Museum has exhibitions depicting the Swedish Navy throughout history, and displays weapons, uniforms and shipyard handicrafts as well as a collection of 17th and 18th Century ship models and figureheads. Karlskrona is also home to the Blekinge Läns Museum (a museum of local history), and the Museum Leonardo Da Vinci Ideale. Every year in late July/early August a popular festival called The Sail takes place in the harbour of Karlskrona.
The town itself has plenty of historic sites, including the forts and walls of the city. The surrounding islands make a beautiful location in which to walk or tour by boat. The main square in Karlskrona is the biggest in Scandinavia, and the city is home to three 17th and 18th century churches, Fredrikskyrkan, Heliga Trefaldighetskyrkan and Amiralitetskyrkan. You can also visit the picturesque Wämö Park, which in summer plays host to markets, entertainment and much more.
About Poland
Poland is a beautiful and culturally rich country that has been relatively untouched by mass tourism.
Poland has lively cosmopolitan cities along with mountainous scenery and sandy beaches.
Visit Warsaw to experience Poland's cultural delights such as theatrical productions, opera and museums, or travel to the Carpathian mountains to enjoy spectacular views, traditional folklore and excellent sports facilities.
See the Icon of the Black Madonna, also known as the miraculous painting of Our Lady, in the huge Jasna Góra monastery complex at Czestochowa, 100km (60 miles) north of Kraków. You can take an elevator to the 30th floor observation deck of the Palace of Culture and Science for a great view of Warsaw.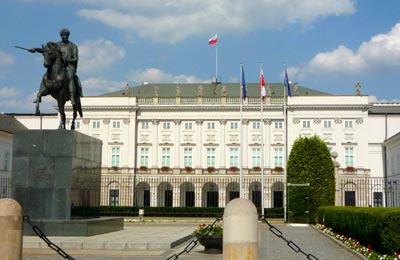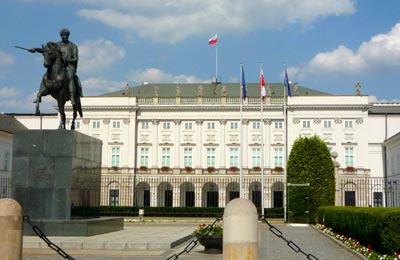 Poland Travel Guide
Situated at the centre of Europe, and the largest of the former Eastern European states, Poland is fast becoming a key member of the EU. Its main ferry ports are Gdynia and Gdansk.
Getting around Poland
Cheap and efficient InterCity trains are operated by Polskie Koleje Pañstwowe. These are fast, clean and efficient. However, the infrastructure of the railway is quite old and it may well be quicker and cheaper to use the bus for many routes.
By car, be aware that traffic drives on the right, and standard international traffic signs are used. Major inter-city routes use the prefix `E' and motorways use `A'. Petrol stations located along main routes are open 24 hours a day. Road quality ranges from smooth brand new motorways to pot-holed single lanes.