Liverpool to Belfast Ferry
Liverpool Birkenhead to Belfast Ferry with Stena Line - Prices from £119
Liverpool Birkenhead to Belfast - Cheapest Prices
For the next 7 days
Based on bookings travelling this week with a car.
Liverpool Birkenhead to Belfast Special Offers
Take the car & the kids go free with Stena Line!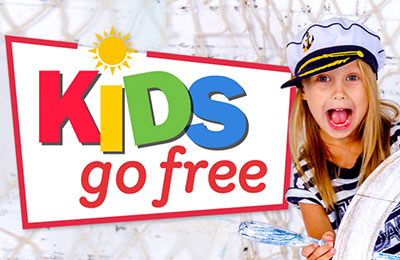 Travel up to 5 January 2020.
Kids go FREE on Economy and Flexi motorist fares. Available on the Belfast-Cairnryan, Belfast-Liverpool, Dublin-Holyhead and Rosslare-Fishguard routes. No offer code needed! Travel up to 5 January 2020. Must be booked 48 hours in advance of travel.
The Liverpool Belfast ferry service takes you from the heart of England to Northern Ireland. Both Liverpool Birkenhead and Belfast ports are well serviced by motorway networks and train services allowing for a smooth journey either side of your relaxing ferry trip.
Liverpool Belfast ferries are operated by Stena Line, with an approximate crossing time of 8 hours and a choice of both day and night sailings in both directions. The ships serving the route are the Stena Lagan and the Stena Mersey.
Both ships are classed as superferries, and come with a host of facilities to make your trip comfortable and enjoyable:

Free WiFi
Watch the latest film releases free in the onboard cinema
En suite cabins
Cabin breakfast service available
Below, you can find the latest schedules for Liverpool to Belfast, including the frequency of crossings and the approximate crossing time. If available, you will also find the cheapest prices our customers have found recently. If you see an offer you like, use the Get Price button to book!
Getting the best price for your Liverpool Birkenhead to Belfast ferry
With AFerry we always give you our best prices for ferries from Liverpool Birkenhead to Belfast. No matter which page you book from we always include all our special offers. And there is no need to look for a discount code. If we have an offer available, your ferry price will include the reduction or offer. There's no need to look at other websites.
If you're not sure if the Liverpool Birkenhead to Belfast route is right for you or you can't decide between ferry companies, if there is more than one, you might also find it useful to read any reviews we have available. We ask all our customers to send us reviews for Liverpool Birkenhead to Belfast ferries. Remember though, that the earlier you book, the cheaper prices normally are. So don't spend too long deciding! Liverpool Birkenhead to Belfast is a popular route, so we advise you to book as soon as possible.
Special Offers - Terms and Conditions
Take the car & the kids go free with Stena Line!
All passenger vehicle types – excludes vans, freight, motorcycles and foot passengers. All sailings. Book At least 48 hours in advance of travel and by 23.00hrs, 24 August.
Reviews
The staff was 100 percent in ever way

Review by MARK OCONNOR

Was very nice and very good service .only I hope in cabin have good signal and more TV channel

Review by KARWAN HABIB

Liverpool to Belfast Ferry

Not sure why I am reviewing again as I already left a review on board the ship

Review by BRIAN LEEDHAM

Comfortable crossing with excellent service

Smooth and comfy voyage, using the Stena Plus Lounge is excellent value for money, extremely helpful and kind steward in said lounge. The only downpoint being that there were no two-berth cabins for single usage available on daytime crossing (only for disabled persons). All in all I would recommend the Stena Line service.

Review by BAERBEL A RAUTENBERG

I can't praise AFerry enough,my great grandson had a wonderful time on the boat and I could just sit an relax

Review by TERESA PORTER