Ocean Tokyu
Book with Ocean Tokyu simply and easily

Booking is always easy with AFerry

Safe & easy booking

Feel confident booking with "The World's Leading Ferry Website"

Compare times and routes

Save money by comparing times and routes for your ferry

Travel in comfort & style

Your journey will be a pleasure with Ocean Tokyu
Book ferries to Kitakyushu, Tokushima and Tokyo in Japan with Ocean Tokyu ferries
Book your Ocean Tokyu ferry today with AFerry and make the most of any visit to Japan. Book ferries to and from the cities of Kitakyushu, Tokushima and Tokyo. With a fleet of modern luxury ships, your journey is bound to be a pleasurable one. AFerry always has cheap prices for Ocean Tokyu ferries and the latest offers.
Click on your ferry route below for a detailed Ocean Tokyu timetable.
Ocean Tokyu Routes
6 crossings weekly
14 hr 30 min
Get price

6 crossings weekly
43 hr 40 min
Get price

6 crossings weekly
18 hr 10 min
Get price
Onboard Ocean Tokyu ferries
Ocean Tokyu operates two standard ferries and two casual ferries. The East Ocean and the West Ocean are the names of the two standard ferries. Both of these modern ferries can carry up to 401 passengers , trucks and up to 75 cars. These ferries have comfortable seating and a wide range of cabins including luxury mezzanine suites with en-suite facilities.
As well as various vending machines serving food and drink whenever you want, lunch and dinner are also served on board.
As well as two standard ferries, Ocean Tokyu also operate two casual ferries with less cabin options but both capable of holding up to 148 passengers. These ferries provide plenty of space and seating with vending machines for drinks and snacks at any time of the day. You even have the opportunity to enjoy a bath on board where you'll feel like you are swimming in the ocean.
Whatever journey you take with this well known Japanese ferry company, it is sure to plain sailing.
How long before departure should I arrive for Ocean Tokyu?
Check-in Information
Check-in is 1 hour prior to sailing departure for all passengers.
Ocean Tokyu Ports
Kitakyushu

Port Address: 800-0113, 1-chome district number 12
Shinmojikita Moji Kitakyushu
Japan

Tokushima

Port Address: Tsudakaigancho
9-5, Tokushima, Tokushima Prefecture
Japan

Tokyo

Port Address: Tokyo Port Ferry Terminal
4-8-6 Ariake, Koto-ku, Tokyo
Japan
Video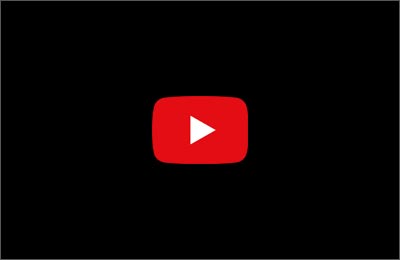 Reviews
Not just a journey, but a whole travel experience!

I already knew before hand that going from Tokushima all the way to Tokyo would be a great experience: the fact of spending over 18 hours on board! Most of my friends were reluctant to this idea, they all said 'Why do you go alone with this ferry if you can travel by bus or shinkansen much quicker?' Despite this, I had great expecations regarding this journey and I bought the tickets. It turned out to be a really good idea because I could see amazing views from the deck, feel the wind, sunbathe, eat well, sleep and relax a lot. And most important, make friends! Next to me on th 2nd class area there was this Japanese guy, same age as me and we started talking. He was a Primary School Teacher and was driving around Shikoku island during his summer vacations so we shared our points of view and I also explained him about my volunteering camp cleaning the local river and part of my O-henro pilgrimage route I did then. Next day we left the ferry together with his car and he helped on my way to Narita airport. All in all, it was an experience I would strongly recommend to everyone!

Review by Ignasi Pi Ferrer