Sark Shipping Ferries
Book a Sark Shipping ferry simply and easily

Booking is always easy with AFerry

Safe & easy booking

Feel confident booking with "The World's Leading Ferry Website"

Compare times and routes

Save money by comparing times and routes for your ferry

Travel in comfort & style

Your journey will be a pleasure with Sark Shipping
Book Ferries to between Guernsey and Sark with AFerry.co.uk
You can use AFerry to book Sark Shipping ferries between Guernsey and Sark. Sark Shipping has been owned by the island of Sark since 1969 and operates three passenger ferries. Bon Marin De Serk is able to carry 131 passengers during the summer months, and 98 during the winter. Sark Venture can hold a total of 122 passengers in the summer and 92 in the winter. Lastly, Sark Belle can transport a total of 180 passengers. Unlike the other two vessels, it only operates during the summer months.
Sark doesn't have an airport, so the only way to reach the island from Guernsey is by catching a Sark Shipping ferry. 45,000 people a year visit the island by taking one of their ferries. Sark is only 9 miles away from Guernsey and takes around 55 minutes.
AFerry.co.uk always has cheap prices for Sark Shipping ferries and the latest special offers. See below for Sark Shipping ferry routes and the latest prices and sailing times. Click on a ferry route for a detailed Sark Shipping ferry timetable.
Sark Shipping Routes
3 crossings daily
55 min
Get price
On board with Sark Shipping
The three passenger vessels owned by Sark Shipping offer a quick and comfortable crossing. As the journey is only 55 minutes you won't find a café or shop, but you will be able to relax on a seat or stand on deck and enjoy the view.
How long before departure should I arrive for Sark Shipping?
Check-in Information
All booking confirmations must be exchanged for a valid ticket by calling into the Guernsey or Sark office at least 25 minutes prior to your sailing time. Passengers should arrive at the departure point at least 15 minutes before the scheduled sailing time; vessels cannot be boarded without the passenger holding a valid ticket issued by the Company.
Sark Shipping Ports
Guernsey

Port Address: White Rock, St. Peter Port, Guernsey,
GY1 2LN
United Kingdom

Sark

Port Address: Harbour Office, Sark
GY9 0SB
United Kingdom
Video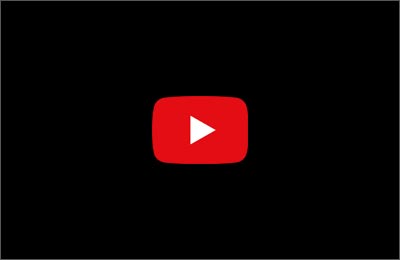 Reviews
The crew on the Sark ferry are efficient, helpful and they always do their best, sometimes under trying conditions.

Review by PETER BRIGGS

First time travelling to Sark

Enjoyed the experience and will be doing it again soon.

Review by CHRIS MATEMA

The only reason I gave one star for catering was because I did not think there were any. The crossing ran on time and was comfortable. All the staff were friendly and helpful from check in to departing the boat.

Review by Anon

Very enjoyable trip.

Review by AVRIL WHISTON

Good service that kept to time.