Sea Service Ferries
Book with Sea Service simply and easily

Booking is always easy with AFerry

Safe & easy booking

Feel confident booking with "The World's Leading Ferry Website"

Extend your holiday and see more

Why limit yourself to Greece or Turkey? See both!

Travel quickly and comfortably

With Sea Service's fast ferries you'll be there in no time
Book ferries to Rhodes in Greece and Marmaris in Turkey with Sea Service Ferries
You can use AFerry to book a Sea Service ferry to the Greek island of Rhodes and resort of Marmaris in Turkey. Sea Service operate to the highest standards to ensure that you have a reliable and enjoyable journey. AFerry has all the latest offers and cheapest prices on Sea Service ferries.
For all Sea Service Ferries routes and to see the latest prices and sailing times see below. Click on your ferry route for a detailed Sea Service Ferry timetable with arrival and departure times.
Timetable by season
The Sea Service Rhodes Marmaris route operates during the summer only.
---
On board Sea Service ferries
Sea Service runs theHydrofoil Iviskos, a high speed craft, and will introduce a new taxi service from Rhodes to Marmaris using the Rodos Jet. These short hop ferries provide all the facilities you need and comfortable seating to ensure that your journey passes comfortably and quickly.
---
Whichever ship you use on the Sea Service Rhodes Marmaris route, you are bound to have a relaxing and enjoyable journey.
How long before departure should I arrive for Sea Service?
Check-in Information
Check-in is at least 60 minutes prior to departure for Foot Passengers.
Video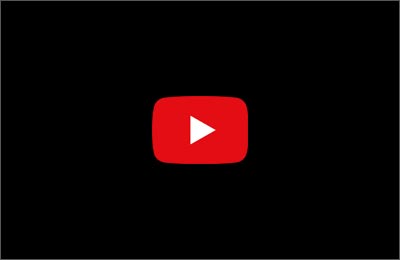 Reviews
Enjoyable trip - well organised and quick and would recommend this trip for anyone staying in Rhodes

Review by Anon

Port officer in Marmaris tried to lie for my client, what ferry company bankruptcy and demanded to pay for service again full price, not only port taxes.

Review by Travel agent Jurga

The process, from start to finish

We booked in advance, on-line; confirmation/'tickets' arrived after we had left for Turkey (a week later). We never found out who Sea Service are; locally bookings for the only ferry out of Fethiye were handled (v efficiently) from an office by the port. We thought we had booked with a new ferry service, but not so. We failed to find out where the ferry left from over the phone and online before we left, but reconnoitred a couple of days before departure. We queued (to get on) in the sun, and the ferry (Poseidon) was a bit dilapidated, but happy with the ferry journey itself.

Review by Dr Judith Whitmarsh

Overall it was a good experience. Lots of people in line for check in but went relatively quickly. It was a hot and sunny day and sat outside for the crossing. As a result unable to comment on interior and services. More outside seating would be a good idea and I suggest people check in early to get an outside seat if desired as they filled up quickly.

Review by Summer Traveler

Marmaris to Rhodes PM Ferry

Upon checking in we found the ferry company had no record of our reservation in their computer and we were not listed on the paid passenger list. The confirmation numbers meant nothing to the person checking us in. We were a bit concerned that we had been scammed. Upon presenting our printed reservation all went well - other than the delay. (We had to wait for everyone else to be processed first.) Make sure you take a copy of your printout with you - another couple had lost theirs and almost didn't make the crossing. The harbor management (not the ferry line) let then use their internet and printer to make a copy and they were allowed on the ferry.

Review by Marmaris - Rhodes Passenger