AFerry.co.uk's guide to taking your pet abroad from the UK
Have you ever thought about taking your pet abroad with you? With the new Pet Travel Scheme it's now easier than it ever was. Read our guide to taking your pet abroad on the ferry. From Pet passports, to how to book your pet on board, it's all here.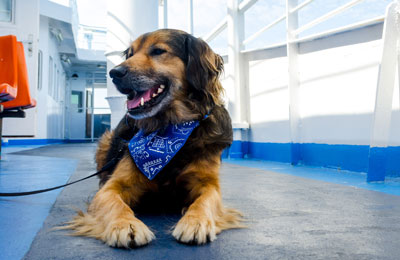 Countries that you can go to with your pet as part of the PETS scheme
There are no requirements if you are taking your dog or cat to the Channel Islands or the Isle of Man from mainland UK as long as you don't go outside those countries on your journey.
Other countries are listed below:
Countries in the European Union:
Austria, the Azores, the Balearic Islands, Belgium, Bulgaria, the Canary Islands, Ceuta, Cyprus, the Czech Republic, Denmark, Estonia, the Faroe Islands, Finland, France, French Guiana, Germany, Greece, Gibraltar, Greenland, Guadeloupe, Hungary, Ireland, Italy, Latvia, Lithuania, Luxembourg, Madeira, Malta, Martinique, Melilla, the Netherlands, Poland, Portugal, Romania, Slovakia, Slovenia, Spain, Sweden.
Countries Outside the European Union:
Andorra, Antigua & Barbuda, Argentina, Aruba, Ascension Island, Australia, Bahrain, Barbados, Belarus, Bermuda, Bosnia-Herzegovina, the British Virgin Islands, Canada, the Cayman Islands, Chile, Croatia, the Falkland Islands, Fiji, French Polynesia, Guam, Hawaii, Hong Kong, Iceland, Jamaica, Japan, Liechtenstein, Malaysia, Mauritius, Mayotte, Mexico Monaco, Montserrat, Netherlands, Antilles, Singapore St, Lucia, New Caledonia, New Zealand, Norway, Russian Federation, St Helena, St Kitts & Nevis, St Vincent & The Grenadines, San Marino, Switzerland, Taiwan, Trinidad and Tobago, United Arab Emirates, USA, Vanuatu the Vatican, Wallis & Futuna.
---
What to get from the vet
As you can see, many countries are part of the scheme and there is a good chance that you can take your pet with you. The next step is paying a visit to your vet to get all the vaccines and tests. Don't worry though, they'll be well aware of what you need. After that you'll need to get your pet's passport sorted out.
A microchip. This must be done before any inoculation injections. If your dog had a rabies injection before, you'll have to get another one after.
Rabies vaccination. Have your pet vaccinated against rabies after having a microchip. There is no exemption - it doesn't matter if your pet has already had a rabies vaccination before.
If entering the UK, get a treatment tapeworm. If you are coming back to the UK, before you take your pet on the ferry you must get it treated against tapeworm. This is a simple inexpensive procedure but very important. You must do this not less than 24 hours before you check in and 1-5 days before you check in. The check must be recorded in your pet's passport. If you are going on a day trip with your pet, you will will need to have the treatment carried out in the UK 1-5 days before they are checked in for the return journey.
Blood test. A blood test is only required if you are departing from countries not listed above.
---
Getting a Passport for your Pet
When my children were young, I'm sure the thought of a pet passport would have made them giddy with delight. However, pet passports are a vital part of taking your pet abroad. It's your responsibility to make sure you have everything up to date.
To go in or out of the UK you'll need an EU Pet Passport. The passport shows that your pet has been microchipped, had a rabies vaccine and a satisfactory blood test showing the vaccine worked.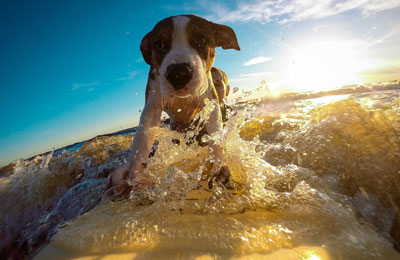 In the UK you will need to find a government-authorised vet known as a local Veterinary Inspector (LVI). There is a good chance that your local vet has a resident LVI but if not, they should be able to tell you where the nearest one is. You can also contact your local Animal Health Office to find the nearest LVI to you. DEFRA doesn't charge vets for passports so if you are charged a fee for this, it shouldn't be too steep.
Once you have your Passport you'll need to get it filled in. Sections I-V of the passport are the ones that you'll need to get your vet to complete.
What your vet will need to fill in your pet's passport:

Your pet's vaccination record and the blood test result.
Evidence of the date your pet was microchipped along with the microchip number.
For more information on everything you need, check out the DEFRA wesbite
---
Who can you make an online booking with?
So, now your pet has been to the vet and you have your pet passport the next step is booking the ferry and going on the journey. Using the AFerry booking form you can book tickets for your pet online with the following ferry companies:
All you have to do is choose the number of human passengers in the booking form in the top left corner and then select your pet options on the next screen.
More operator specific information about taking pets on ferries can be found on the ferry company pages above.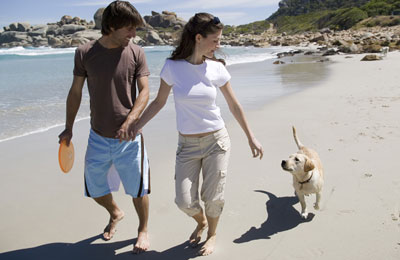 ---
Tips for taking dogs on board
Whatever environment your pet is in make sure that it's not too hot. Excessive panting and drooling may be signs that your dog is too hot.
Never leave your dog alone with closed windows in the car and never when it's very hot. Remember your car can become like an oven in hot weather.
On long journeys your dog will need plenty of water and regular walks.
If going on a short journey it may be a good idea not to feed your dog too close to the departure.
Some companies require you to have a muzzle but even if they don't if you have a large breed dog it may be a good idea to have one with you anyway - especially if you will come into contact with other people. Remember you may come across very small children and some cultures are not too fond of dogs.
Don't let your dog stick his head out of the window as passing vehicles could injure him, his eyes or ears could be damaged by particles in the air or he could try to jump out.
Only sedate your dog if completely necessary and as a last resort. Only use sedatives that have been prescribed specifically for your dog by your vet.
Despite having their own passports, most pets still aren't allowed to travel on their own!
---
AFerry partners with the RSPCA!
AFerry have joined forces in partnership with RSPCA, the highly regarded and oldest animal charity in the UK, who was the first to introduce a law to protect animals. They push to improve the welfare of animals. They offer advice to pet owners and are more than pleased to offer guidance on the pet travel schemes in place to ensure the easy and safe passage of your pets on ferries. We kindly ask you to donate in support of RSPCA by using the following link:
Click here to make a donation to the RSPCA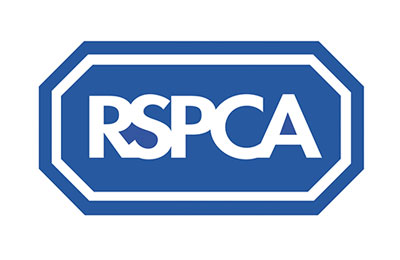 The RSPCA is the oldest animal charity in the UK and was the first to introduce a law to protect animals. They work hard to ensure that all animals can live a life free from pain and suffering. They speak up for those who cannot do so for themselves. They push to improve the welfare of animals. They stand up to those who deliberately harm animals to send out a clear message - we will not tolerate animal abuse. Their highly trained officers tackle neglect and cruelty at every level and are working hard to stamp it out. They offer advice to pet owners and are more than pleased to offer a service such as this ferry booking engine to their supporters.
---
So now you know the ins and outs of taking your pet abroad and on board. Now there's no need to leave your dog or cat at home - real family holidays include the family pet!