TTT Lines Ferries
Book with TTT Lines simply and easily

Booking is always easy with AFerry

Safe & easy booking

Feel confident booking with "The World's Leading Ferry Website"

Compare times and routes

Save money by comparing times and routes for your ferry

Travel in comfort & style

Your journey will be a pleasure with TTT Lines
Book Ferries to Italy and Sicily with Grimaldi Lines - Salerno & Catania
Please note: As of May 2018, TTT Lines has been taken over by Grimaldi Lines. Ferries to Catania now sail from Salerno, and can be booked using the form above.
About TTT Lines
TTT Lines was a prestigious ferry company that operated two modern state of the art ferries.
You can use AFerry to book ferries to Salerno and Catania in Sicily. See below for the latest prices and sailing times. Click on your ferry route for a detailed timetable.
On Board TTT Lines Ferries
TTT Lines operated two newly constructed ships. The Trinacria and the Partenope. The ships came into operation in 2002 and can each carry up to 950 passengers.
Each ship featured the following:
The ships are equipped both with escalators and lifts (elevators).
198 aeroplane style reclining seats.
78 cabins divided into internal and external cabins. Each with an en-suite bathroom and shower. Each cabin is comprised of two bottom bunk beds and two top folding bunk beds, a desk top, chair, closet and a mirror.
Two cabins for disabled passengers.
Dining room with self-service and à la carte restaurants.
Restaurant / bar.
Living room with armchairs, comfortable sofas and coffee tables.
Entertainment area with with slot machines, video games and a shop.
Each ship had a load capacity of 2.040 meters in length for commercial vehicles in addition to the capacity of embarking 75 cars.
---
If you book the Grimaldi Lines Salerno Catania ferry, whether from Catania or From Salerno, you are bound to have a relaxing and enjoyable journey.
How long before departure should I arrive for TTT Lines?
Check-in Information
Check-in begins 2 hours before the scheduled departure time and the latest check-in time is 45 minutes prior to departure.
Video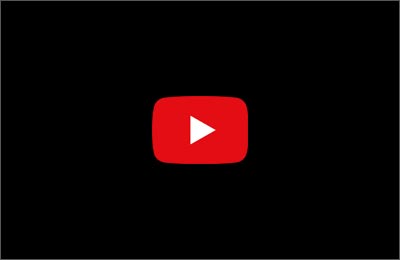 Reviews
napoli to catania overnight

We stayed in a quad outside cabin. first we enjoyed a small meal and wine in the dining room. the shower, though tiny, worked well. all around, i would recommend this trip as it saved us a day of driving, was comfortable enough (if you can handle the motion sickness, the ship does sway more at night) and we enjoyed beautiful views of the sunset and sunrise

Review by Anon

Best ferry company. Ship is new and we'll maintained.

Review by VALERY KRUKOV

Best ferry company!

Review by VALERY KRUKOV

Best service ever!!!

Review by VALERY KRUKOV

I had enjoyed sleeping in and seeing nice view from my room where center of front on 4th floor.

Review by Masaru Kikuchi