Virtu Ferries
Book with Virtu Ferries simply and easily

Booking is always easy with AFerry

Safe & easy booking

Feel confident booking with "The World's Leading Ferry Website"

Compare times and routes

Save money by comparing times and routes for your ferry

Travel in comfort & style

Your journey will be a pleasure with Virtu Ferries
Book ferries to and from Sicily and Malta with Virtu ferries
Virtu Ferries have a very frequent schedule and operate a very modern fleet of fast vessels that will truly allow you to enjoy your holiday in Malta. Alternatively, if you are already in Malta, Virtu Ferries gives you the chance to explore the historic and beautiful island of Sicily as part of your holiday.
Virtu Ferries Routes
3 crossings weekly
4 hr 15 min
Get price

1 crossings daily
1 hr 30 min
Get price
Please note: The Catania to Malta route is only available to foot passengers, and your fare will include the cost of a bus between Catania and Pozzallo.
The Pozzallo to Malta route is available to vehicles.
On board Virtu Ferries
Virtu Ferries has a fleet of six fast craft ships. The largest vessel of the six, Jean de la Valette can transport 800 passengers and 156 vehicles and makes 500 round trips between Valletta and Pozzallo every year.
On board each vessel you will find airline style seating and toilets. Smoking is not permitted inside any of the ferries, however this is permitted on deck. On some vessels you will find a club class lounge and a restaurant, as well as various shopping and recreational facilities.
How long before departure should I arrive for Virtu Ferries?
Check-in Information
Check-in is at least 60 minutes prior to departure for Foot Passengers, and 90 minutes prior to departure for all other passengers.
Virtu Ferries Ports
Malta

Port Address: Virtu Passenger Terminal,Xatt il-Ghassara tal-Gheneb,Marsa, Malta
MRS 1917
Malta
Catania

Port Address: Virtu Ferries Srl,Complesso Vecchia Dogana (Inside),Porto di Catania, Catania
95131
Sicily, Italy

Pozzallo

Port Address: Virtu Ferries S.R.L,Porto Di Pozzallo,97016 Pozzallo RG
97016
Italy
Video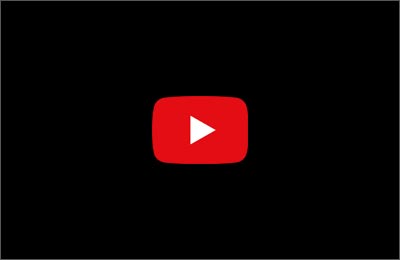 Reviews
disaster averted, incompetence overcome

We're Americans. My wife's birthday, October 3rd, is normally recorded in the USA as 10-3. In Italy it's recorded 3-10. This is common knowledge. But the woman checking our passports to board the ferry got confused when the boarding pass said 3-10 and her passport said 10-3. She told my wife that her boarding pass was wrong and she would have to get another one (while we were boarding, so she might miss the ferry). This was despite the fact that my birthday, January 5, had the same problem (1-5 or 5-1) and she had looked at mine. Everything else about the trip was fine, but we almost didn't take it.

Review by JOHN SGAMMATO

The facilities at the dock in Pozzallo are basic to say the very least and there are currently no toilets available until you get into the actual dock area. Check in at the town office had been quick and easy, but until the new terminal is opened and there seems to be no work being done at present, you have to wait in the open until it is time to board. That was quick and easy and once onboard everything was fine and it was a smooth crossing to Malta. The late evening arrival was no problem as the bags were on the quay side by the time we disembarked and there were plenty of taxis waiting.

Review by Anon

Virtu ferries provided an efficient and speedy means of travelling to Sicily without the delays experienced at airports.

Review by CHARLES CROWTHER

Virtu Feries without competition from Pozzallo to Malta

Even though Virtu Ferries is saying the journey takes 1hour and fortyfive minutes the true travelling time is at least 2 hours. Especially in the main season Virtu is sometimes more expensive than an Airline flight. When you arrive with a car which has a foreign numberplate just be Aware that customs in Malta will ask you how much Money you bring into the Country. Maltese People are normally spared of being asked such questions because in this tiny Country almost everybody is related with everybody. Therefore foreigner have to bear the burden of being checked for Money.

Review by Anon